Silhouettes. A collection of five large silhouette portraits, early-mid 19th century, together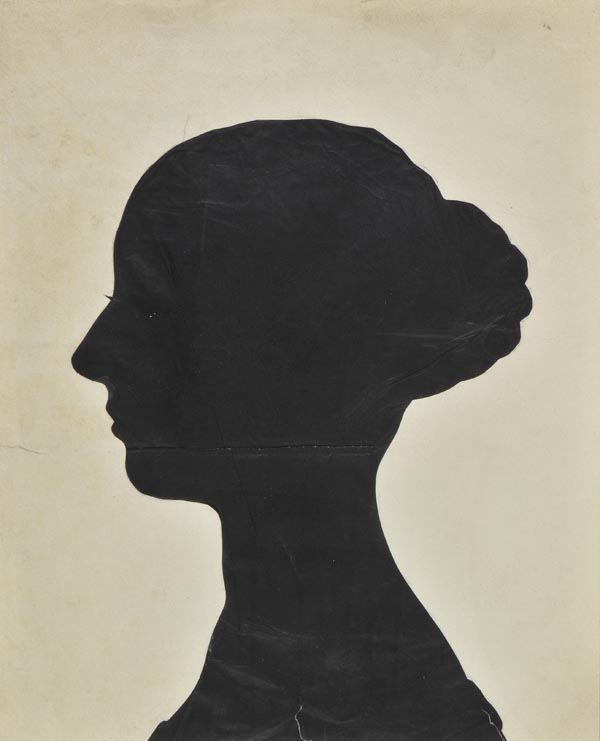 Schätzpreis: 200 £ - 300 £

ca. 309 $ - 463 $
Zuschlagspreis: n. a.
Silhouettes. A collection of five large silhouette portraits, early-mid 19th century, together five life-size reverse scissor cuts, with the outline cut from cream paper and backed with black paper, one of a young gentleman, and the others of young ladies, one identified in early manuscript 'Julia Truscott' lower left, some toning and soiling, occasional creases and closed tears, each approximnately 45 x 37cm (17.75 x 14.5ins), mounted, framed and glazed. A collection of unusually large silhouettes. The one identified as Julia Truscott is possibly slightly early than the others, all of which appear to have been done at the same time and are in matching (later) frames. (5)
In aktuellen Auktionen suchen
Suchen Sie jetzt in bevorstehenden Auktionen europäischer Auktionshäuser nach Ihrem Schatz!
In vergangenen Auktionen suchen
Suchen Sie jetzt in unserem Archiv mit über 27 Millionen versteigerten Losen!
In aktuellen Auktionen suchen
Suchen Sie jetzt in unserer Künstlerdatenbank!
LotSearch ausprobieren
Testen Sie LotSearch und seine Premium-Features 7 Tage - ohne Kosten!
Auktionssuche und Bieten
Preisdatenbank und Analysen
Individuelle automatische Suchaufträge
Jetzt einen Suchauftrag anlegen!
Lassen Sie sich automatisch über neue Objekte in kommenden Auktionen benachrichtigen.
Suchauftrag anlegen