Gilpin (William). [The Last Work Published by the Rev. William Gilpin, M.A. ... representing the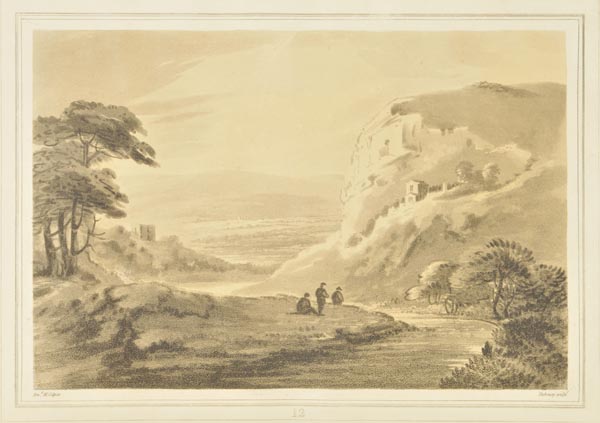 Schätzpreis: 100 £ - 150 £

ca. 154 $ - 231 $
Zuschlagspreis:  n. a.
Gilpin (William). [The Last Work Published by the Rev. William Gilpin M.A. ... representing the effect of a morning, a noon tide, and an evening sun. In thirty designs from nature, 1st ed., Edward Orme 1810], half-title 'Gilpin's Day', thirty numbered and tinted aquatint plates, engraved by Hamble and Dubourg, short split without loss into image of plate 1, lacks 8pp. descriptive notes, original boards with printed paper label 'Gilpin's Day' and price :11:6 to upper cover, some soiling and wear, covers detached, folio, together with Jarrett Family, The Genealogical Tree of the Family of Jarrett, of Orange Valley, Jamaica, and Camerton Court, Co. Somerset, from the earliest records in Jamaica down to the present time ..., as well as A Short History of the Island of Jamaica, from 1494 to 1836, compiled from authentic sources by William James Kerr, Southampton, 1896, eight mounted portraits including signed photograph of Kerr at rear, plus one albumen print and seven photogravures (three of Jamaica: Montego Bay and town, Orange Valley great house and sugar works, Kent Estate), folding genealogy, scattered pencil notes, original quarter calf, soiled and some wear, covers detached, 4to. (2)
In aktuellen Auktionen suchen
Suchen Sie jetzt in bevorstehenden Auktionen europäischer Auktionshäuser nach Ihrem Schatz!
In vergangenen Auktionen suchen
Suchen Sie jetzt in unserem Archiv mit über 27 Millionen versteigerten Losen!
In aktuellen Auktionen suchen
Suchen Sie jetzt in unserer Künstlerdatenbank!
LotSearch ausprobieren
Testen Sie LotSearch und seine Premium-Features 7 Tage - ohne Kosten!
Auktionssuche und Bieten
Preisdatenbank und Analysen
Individuelle automatische Suchaufträge
Jetzt einen Suchauftrag anlegen!
Lassen Sie sich automatisch über neue Objekte in kommenden Auktionen benachrichtigen.
Suchauftrag anlegen