Australian tour of England 1934. 'Lunch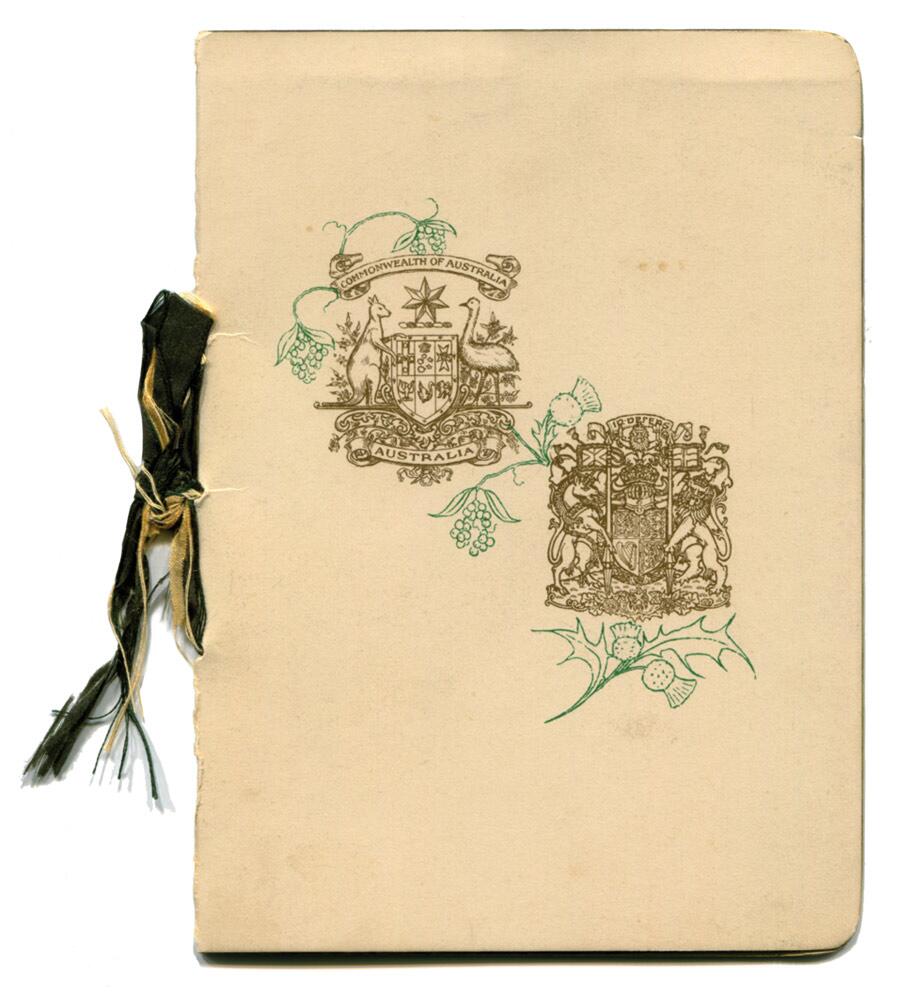 Schätzpreis: 200 £ - 300 £

ca. 286 $ - 429 $
Zuschlagspreis: n. a.
Australian tour of England 1934. 'Lunch given by The Distillers Company Ltd, Edinburgh on the occasion of the visit of the Australian Cricket Team'. Scarce original menu for the Luncheon given to the Australian team at the Gleneagles Hotel on the 29th July 1934. The menu, with original ribbon tie (tatty), with decorative emblems of both Australia and Scotland in gold and green to front cover. To inside pages the titles and details, menu & the days itinerary at Gleneagles including 'golf from 2.15' etc. A rare menu from the tour, not previously seen by the auctioneer. G/VG - cricket
The touring party travelled to Scotland and played a tour match at Raeburn Place, Edinburgh on the 27th to 30th July 1934. The match was drawn, Barnett making 92 and Kippax 90no, Fleetwood-Smith taking six wickets in Scotland's first innings
In aktuellen Auktionen suchen
Suchen Sie jetzt in bevorstehenden Auktionen europäischer Auktionshäuser nach Ihrem Schatz!
In vergangenen Auktionen suchen
Suchen Sie jetzt in unserem Archiv mit über 27 Millionen versteigerten Losen!
In aktuellen Auktionen suchen
Suchen Sie jetzt in unserer Künstlerdatenbank!
LotSearch ausprobieren
Testen Sie LotSearch und seine Premium-Features 7 Tage - ohne Kosten!
Auktionssuche und Bieten
Preisdatenbank und Analysen
Individuelle automatische Suchaufträge
Jetzt einen Suchauftrag anlegen!
Lassen Sie sich automatisch über neue Objekte in kommenden Auktionen benachrichtigen.
Suchauftrag anlegen