An illuminated scroll comprising the last 36 suras of the Qur'an (Juz XXX), in the manner of Ahmad al-Suhrawardi, with date AH 681/AD 1282-83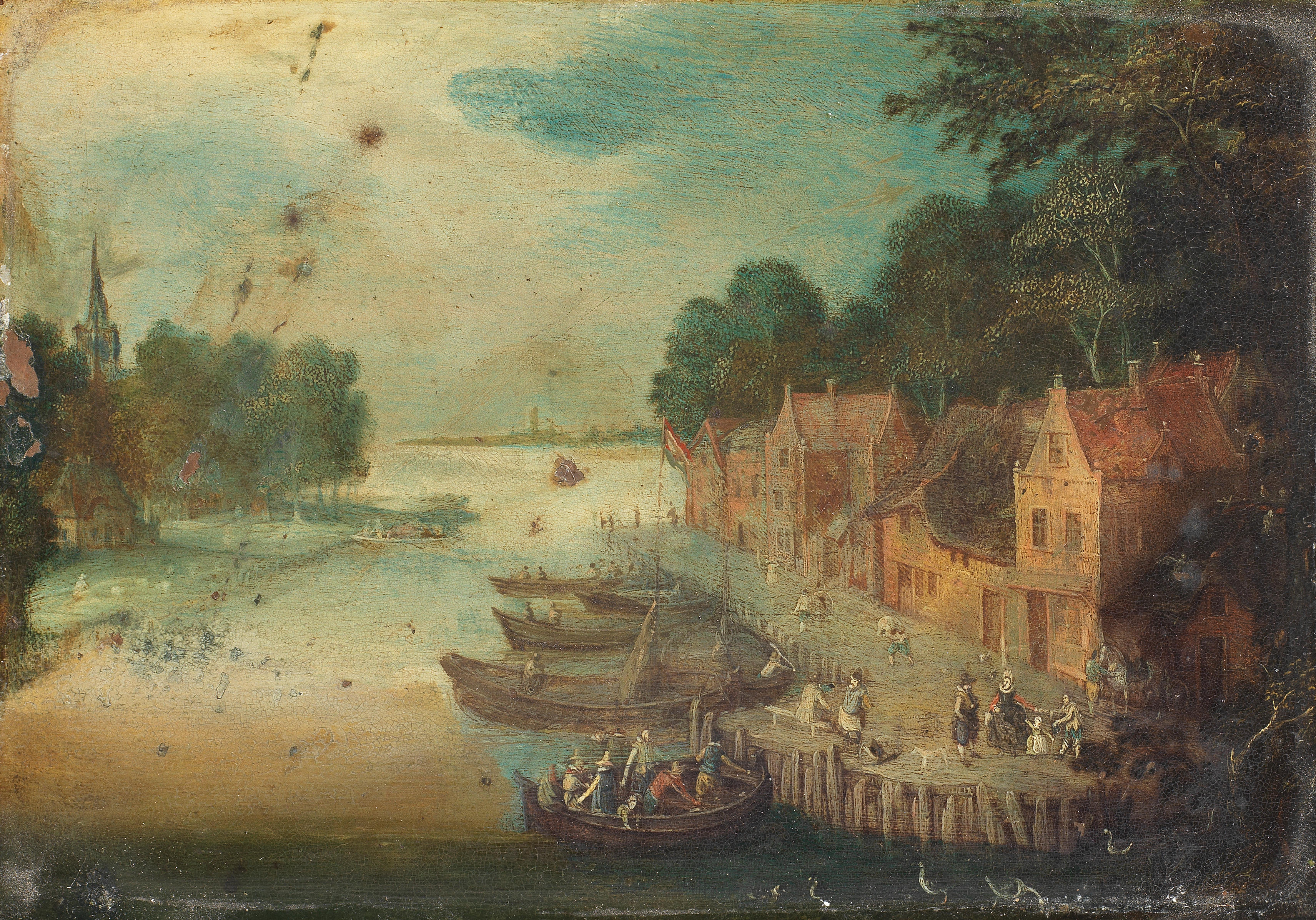 Schätzpreis: 4.000 £ - 6.000 £

ca. 5.145 $ - 7.717 $
Zuschlagspreis: 1.147 £
ca. 1.475 $
An illuminated scroll comprising the last 36 suras of the Qur'an (Juz XXX), in the manner of Ahmad al-Suhrawardi, with date AH 681/AD 1282-83 Near East, 20th Century Arabic manuscript on paper, in scroll form, text written in muhaqqaq script in black ink with diacritics and vowel points in black, illuminated rosettes between verses, the bismallah and the word Allah picked out in gold, sura headings written in ornamental eastern kufic script in white within illuminated rectangular panels in colours and gold, richly decorated with illuminated panels in colours and gold at beginning and end, some creasing otherwise in good condition 10 m. 27 cm. x 23 cm. Fußnoten The text runs from from sura LXXIX, al-Nazi'at to the last sura, CXIV, al-Nas. Suhrawardi is probably Yaqut's most famous pupil. Though little is recorded of his life, he is known to have belonged to the Suhrawardiyya, an important Sufi order founded by his great-grandfather. He spent most of his life in Baghdad, and according to Qadi Ahmad, designed most of the texts inscribed on buildings there. Works on paper by him are dated between AH 701-732/1301-1332 AD (Sheila Blair, Islamic Calligraphy, Edinburgh, 2008, p.249).
Informationen zur Auktion

Auktionshaus:
Bonhams London
Titel:
Old Master Paintings
Auktionsdatum:
23.10.2019
Adresse:
Bonhams London
London, Knightsbridge Montpelier Street Knightsbridge London SW7 1HH Tel: +44 20 7393 3900 Fax : +44 20 7393 3905 [email protected]
In aktuellen Auktionen suchen
Suchen Sie jetzt in bevorstehenden Auktionen europäischer Auktionshäuser nach Ihrem Schatz!
In vergangenen Auktionen suchen
Suchen Sie jetzt in unserem Archiv mit über 27 Millionen versteigerten Losen!
In aktuellen Auktionen suchen
Suchen Sie jetzt in unserer Künstlerdatenbank!
LotSearch ausprobieren
Testen Sie LotSearch und seine Premium-Features 7 Tage - ohne Kosten!
Auktionssuche und Bieten
Preisdatenbank und Analysen
Individuelle automatische Suchaufträge
Jetzt einen Suchauftrag anlegen!
Lassen Sie sich automatisch über neue Objekte in kommenden Auktionen benachrichtigen.
Suchauftrag anlegen