A LARGE PALE GREYISH-GREEN AND MOTTLED PALE BROWN JADE TABLET, GUIBI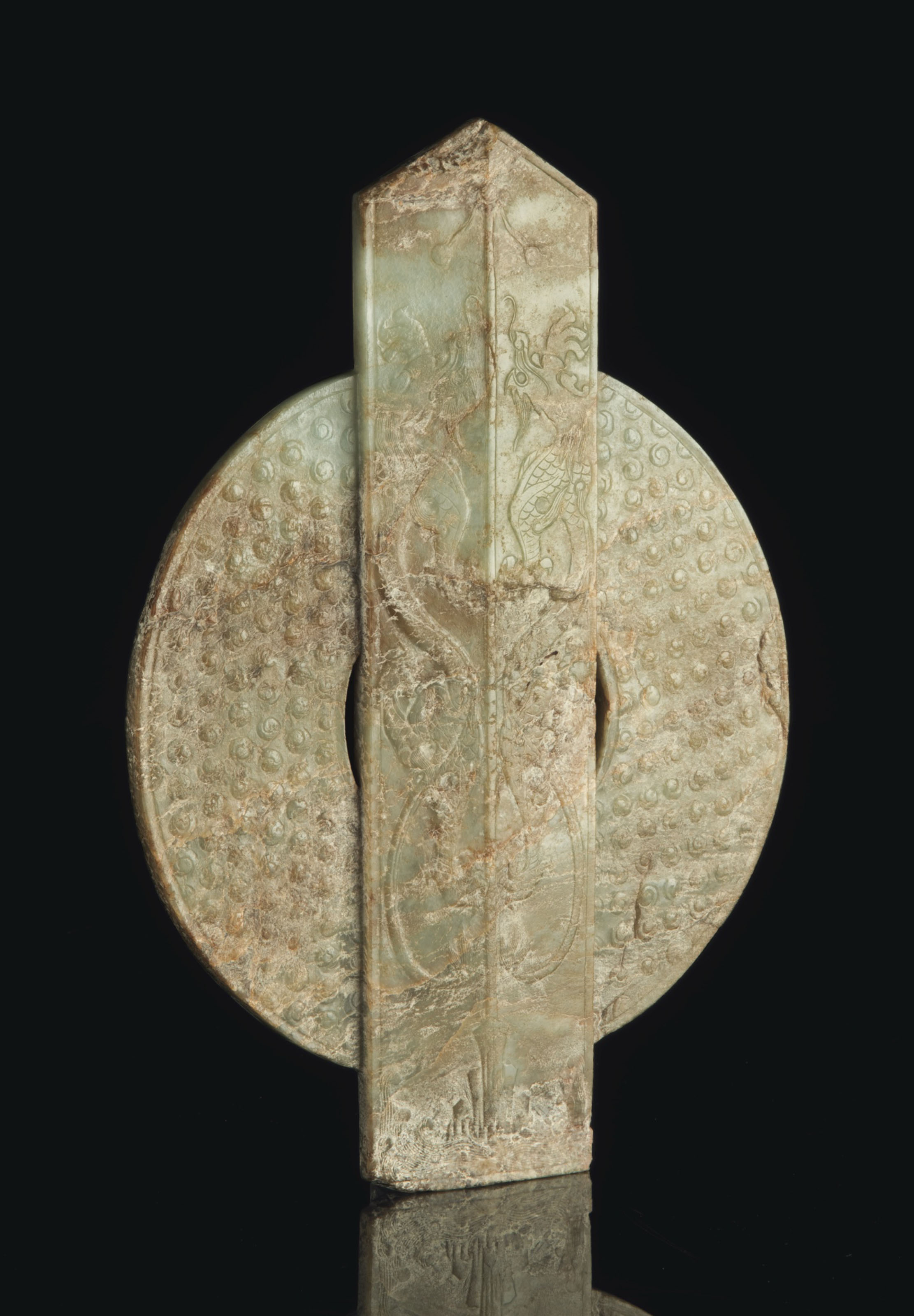 Schätzpreis: 6.000 $ - 8.000 $
Zuschlagspreis: 40.000 $
A LARGE PALE GREYISH-GREEN AND MOTTLED PALE BROWN JADE TABLET, GUIBI MING DYNASTY (1368-1644) The gui tablet is carved on the front with two vertically-positioned dragons confronted on the ridge line carved in relief as a pole that rises from rocks and crashing waves at the bottom, and the reverse is carved with low bosses, while the bi is carved on both sides with comma spirals. The pale greyish-green stone has areas of pale brown color and opaque ivory alteration. 10 ¾ in. (27.3 cm.) high Provenance William S. Arnett Collection, Atlanta, Georgia, acquired prior to 1971.
In aktuellen Auktionen suchen
Suchen Sie jetzt in bevorstehenden Auktionen europäischer Auktionshäuser nach Ihrem Schatz!
In vergangenen Auktionen suchen
Suchen Sie jetzt in unserem Archiv mit über 27 Millionen versteigerten Losen!
In aktuellen Auktionen suchen
Suchen Sie jetzt in unserer Künstlerdatenbank!
LotSearch ausprobieren
Testen Sie LotSearch und seine Premium-Features 7 Tage - ohne Kosten!
Auktionssuche und Bieten
Preisdatenbank und Analysen
Individuelle automatische Suchaufträge
Jetzt einen Suchauftrag anlegen!
Lassen Sie sich automatisch über neue Objekte in kommenden Auktionen benachrichtigen.
Suchauftrag anlegen