1986 Austin Mini Moke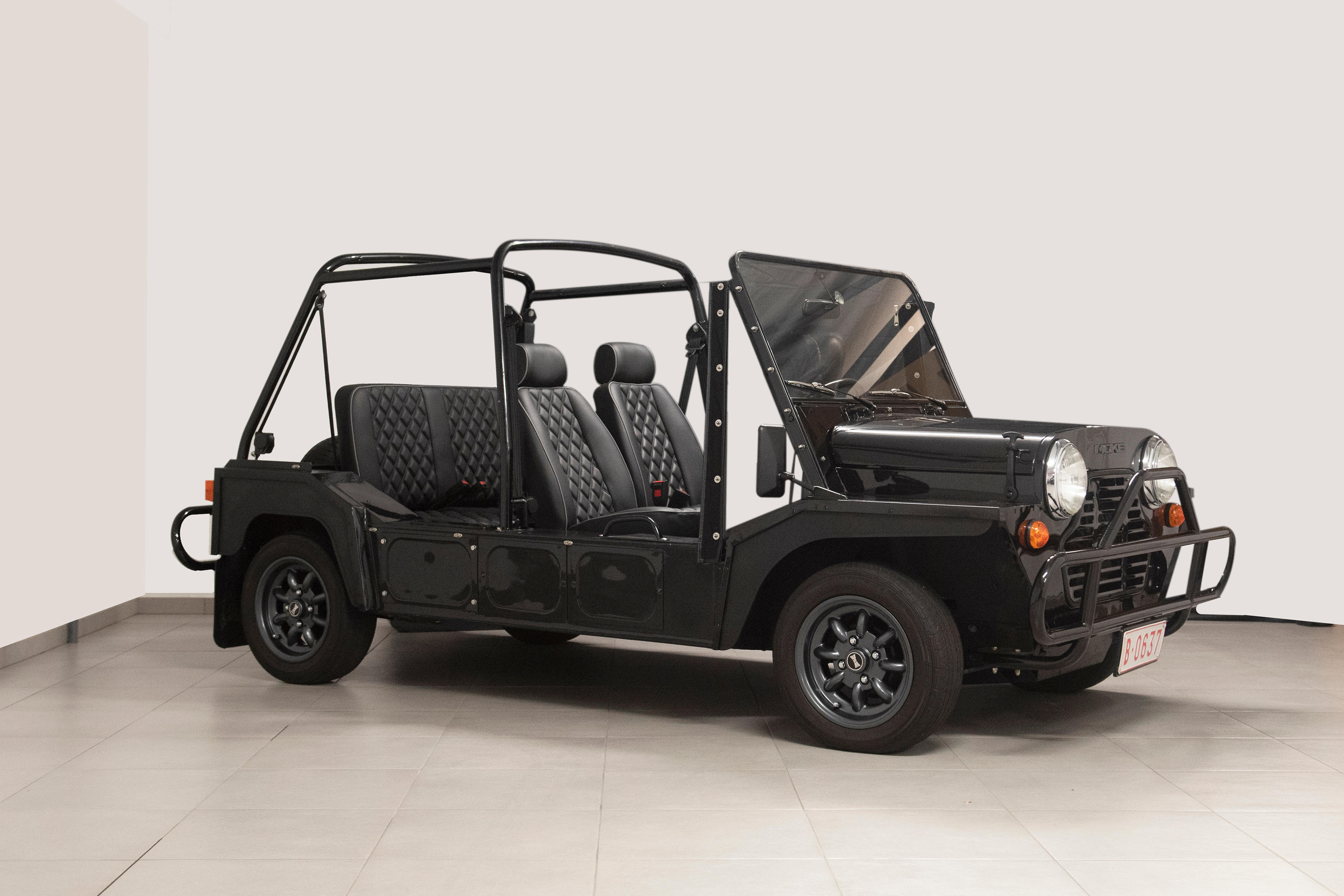 Schätzpreis: 15.000 € - 25.000 €

ca. 16.525 $ - 27.542 $
Zuschlagspreis: 20.700 €
ca. 22.805 $
1986 Austin Mini Moke Chassis no. TW7XKFP3285680298 •Charismatic 1960s motoring style icon •Ideal beach car •Automatic gearbox •Restored in 2017 •998cc engine Fußnoten "What BMC created with the Moke was, to put it mildly, uncharacteristic of that organisation. If the Mini was arresting and advanced, the Moke was off-the-wall and utterly out-of-place." – Chris Rees, Complete Classic Mini. Like that other great cult car of the post-WW2 era - the Volkswagen 'Beetle' - the Mini proved amenable to all manner of imaginative interpretations by devotees, though its boldest reinvention - the Jeep-like Moke - came from BMC itself. Conceived as a military vehicle but rejected by the Army, the Moke was redeveloped for the civilian market, deliveries commencing in 1964. The car's open design meant that it was not the ideal vehicle for the British climate and the vast majority ended up overseas. Sold overseas as a utility vehicle but in Britain viewed more as a fashion accessory, the Moke captured the 1960s' spirit of freedom and self-expression more effectively than any other car. The Moke's prominent role in Patrick McGoohan's cult TV series The Prisoner has only served to maintain its popularity and today this quirky Mini variant remains highly sought after. Strikingly finished in black with matching leather interior, this charming Mini Moke was restored in 2017 and is described by the vendor as in very good condition throughout. Affording the convenience of automatic transmission – rare in a Moke – it is ideal for having fun on the beach or cruising stylishly around the resorts of the Côte d'Azur and the top list of holiday destinations. Petrol-engined Mini Mokes becoming rare in the street view, this example is offered with Belgian 'oldtimer' registration papers.
Informationen zur Auktion

Auktionshaus:
Bonhams London
Titel:
The Zoute Sale
Auktionsdatum:
11.10.2019
Adresse:
Bonhams London
Knokke-Heist, Place Albert de Knokke Le Zoute Place Albert de Knokke Le Zoute 8300 Knokke-Heist Tel: +33 1 42 61 10 11 Fax : +33 1 42 61 10 15 [email protected]
In aktuellen Auktionen suchen
Suchen Sie jetzt in bevorstehenden Auktionen europäischer Auktionshäuser nach Ihrem Schatz!
In vergangenen Auktionen suchen
Suchen Sie jetzt in unserem Archiv mit über 27 Millionen versteigerten Losen!
In aktuellen Auktionen suchen
Suchen Sie jetzt in unserer Künstlerdatenbank!
LotSearch ausprobieren
Testen Sie LotSearch und seine Premium-Features 7 Tage - ohne Kosten!
Auktionssuche und Bieten
Preisdatenbank und Analysen
Individuelle automatische Suchaufträge
Jetzt einen Suchauftrag anlegen!
Lassen Sie sich automatisch über neue Objekte in kommenden Auktionen benachrichtigen.
Suchauftrag anlegen