Als Jugendstil bezeichnet man die kunstgeschichtliche Epoche an der Wende vom 19. Zum 20. Jahrhundert. Merkmale des Jugendstils sind dekorative fließende Linien, florale Ornamente oder auch geometrische Formen. Als ein herausragender Künstler des Jugendstils im grafischen Bereich gilt der Tscheche Alfons Mucha, dessen Plakatentwürfe die Elemente des Jugendstils auf eine perfekte Weise kombinieren.
n der Glaskunst gelten die Glasskulpturen René Laliques als gesuchte Jugendstilobjekte. Die Stilrichtung Art Déco hat sich aus dem Jugendstil entwickelt. Im Namen schon verankert ist die Wichtigkeit des Dekorativen. Die künstlerischen Vertreter des Art Déco setzen die geschwungenen Linien des Jugendstils in klarere Formen um und schaffen so eine neuartige Bildsprache, die schmückend und reduziert zugleich sind. Die Malerin Tamara de Lempicka gehört zu den bekannten Künstlern des Art Décos.
---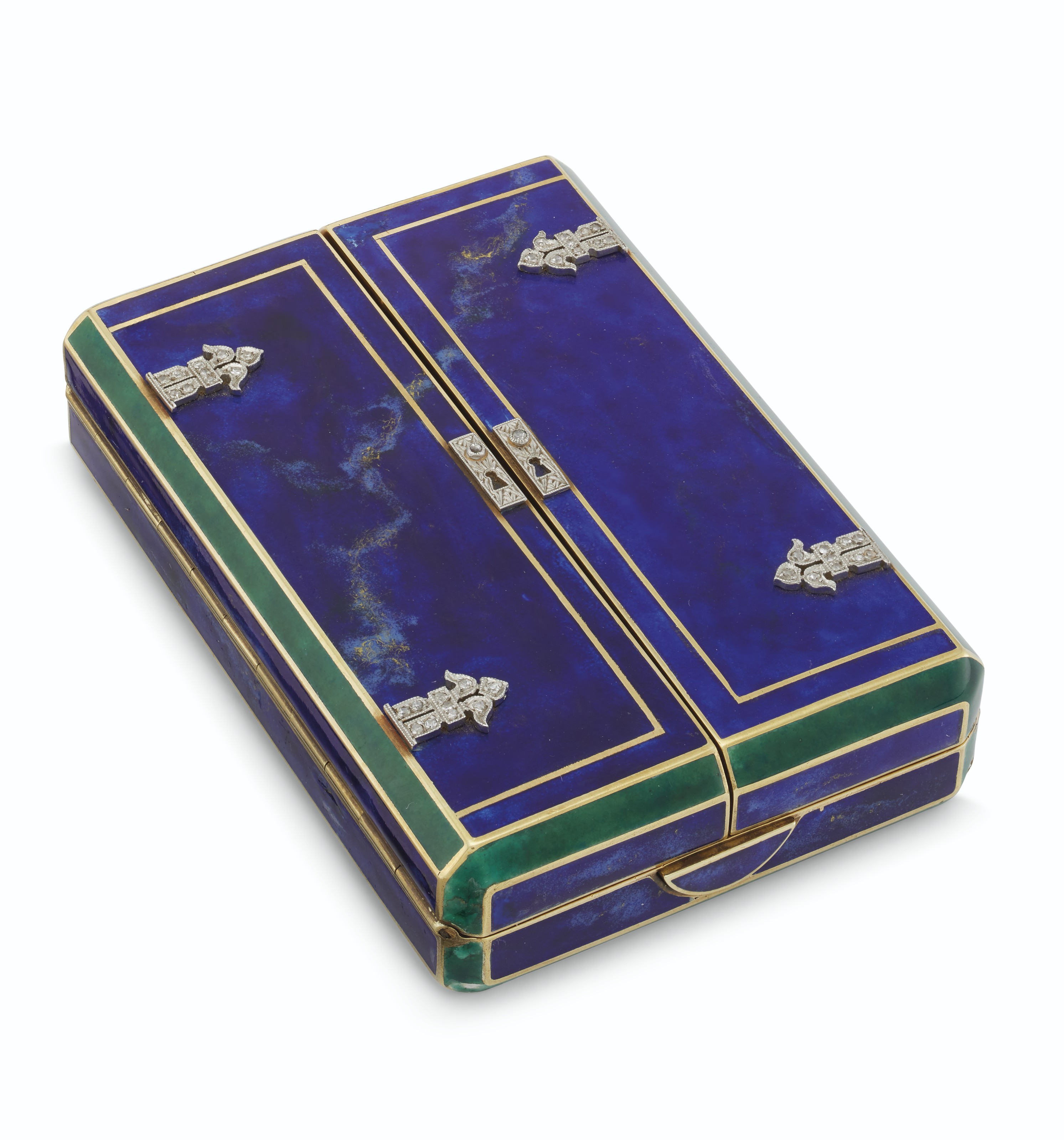 AN AMERICAN ART DECO GOLD, ENAMEL, AND DIAMOND VANITY CASE MARK OF E.M. GATTLE & CO., NEW YORK, CIRCA 1930 The exterior sides with panels of green and blue enamel simulating lapis lazuli bordered in gold, mounted with stylized hinges and door handles set with diamonds, the double door cover opening to reveal a hinged mirror and removable lipstick holder, marked above mirror 14k GATTLE CO. 3 in...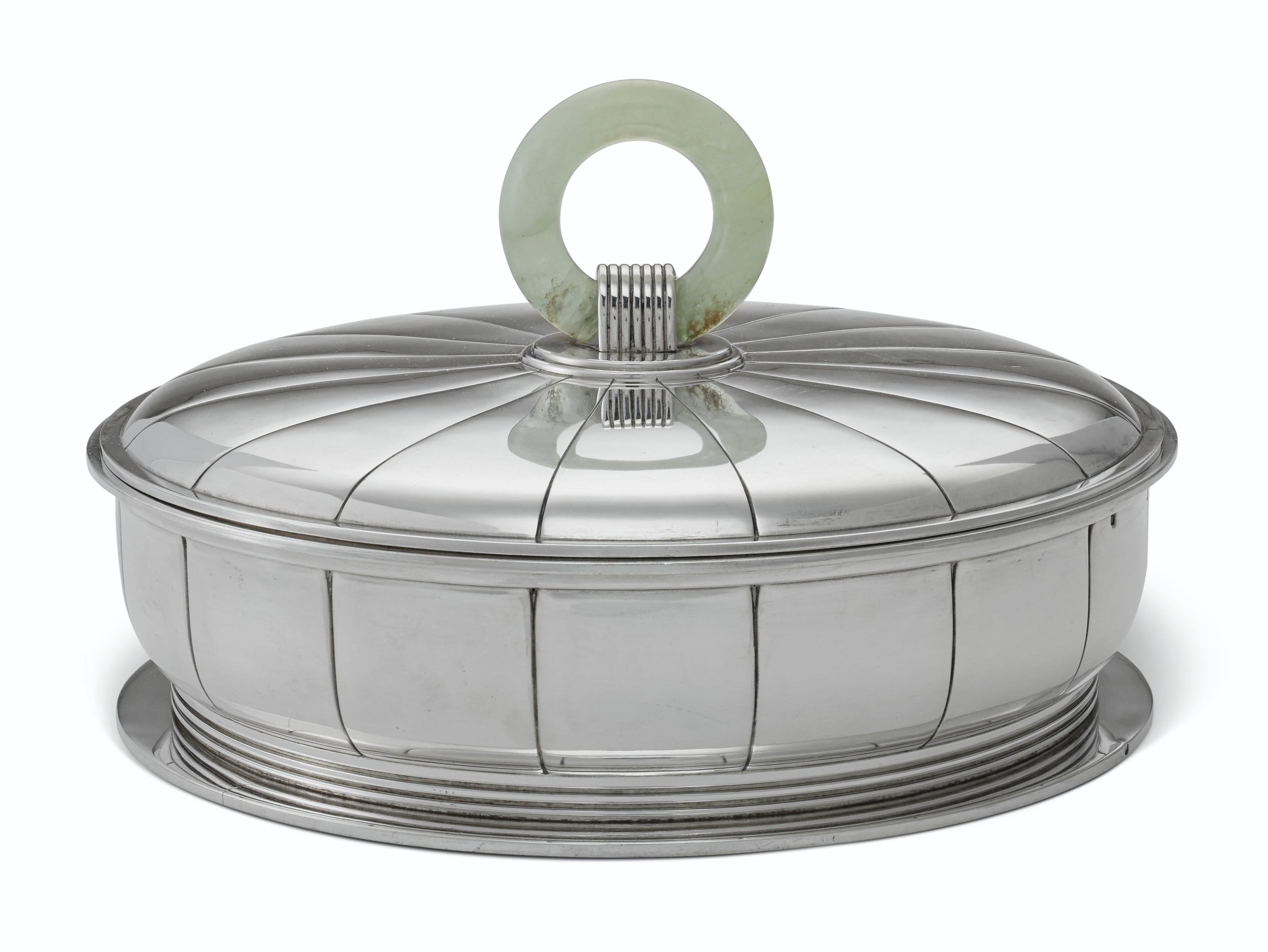 A FRENCH ART DECO SILVER AND JADE TUREEN AND COVER MARK OF PUIFORCAT, PARIS, AFTER 1925 Designed by Jean E. Puiforcat, on a low foot, the sides and cover with chased panels, with a jade ring finial, marked to side of tureen and flange of cover, stamped to underside MADE IN FRANCE / JEAN PUIFORCAT, PARIS 9 5/8 in. (24.5 cm.) diameter 57 oz. 4 dwt. (1,779 gr.) gross weight...
Preis: 10.000 $ - 15.000 $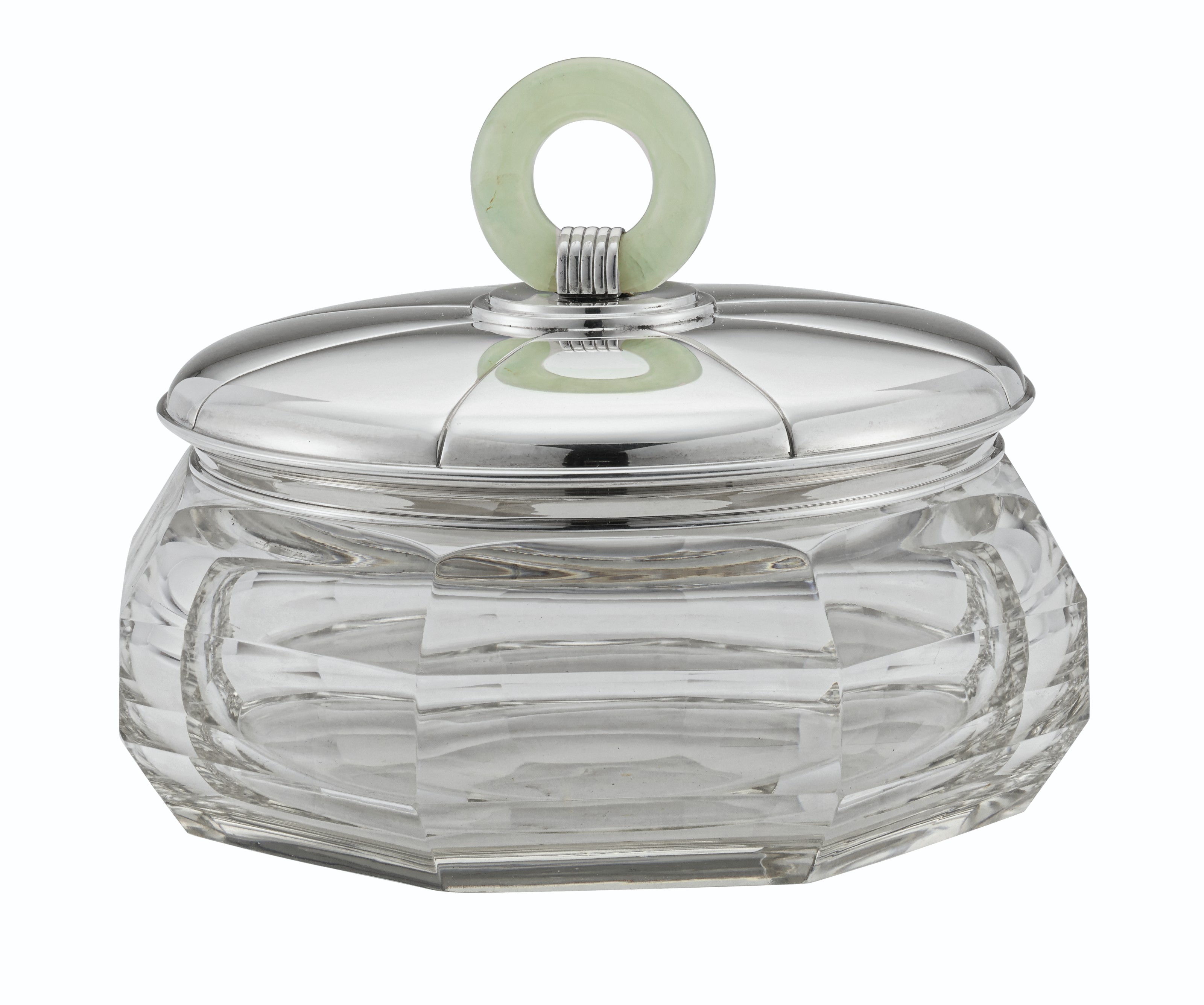 A FRENCH ART DECO SILVER, CUT-GLASS, AND JADE TUREEN AND COVER MARK OF PUIFORCAT, PARIS, AFTER 1925 Designed by Jean E. Puiforcat, of faceted bombé form with silver rim, the cover with chased panels and jade ring finial, marked to flange of cover and rim of body 9 in. (23 cm.) diameter 10 oz. (311 gr.) weighable silver...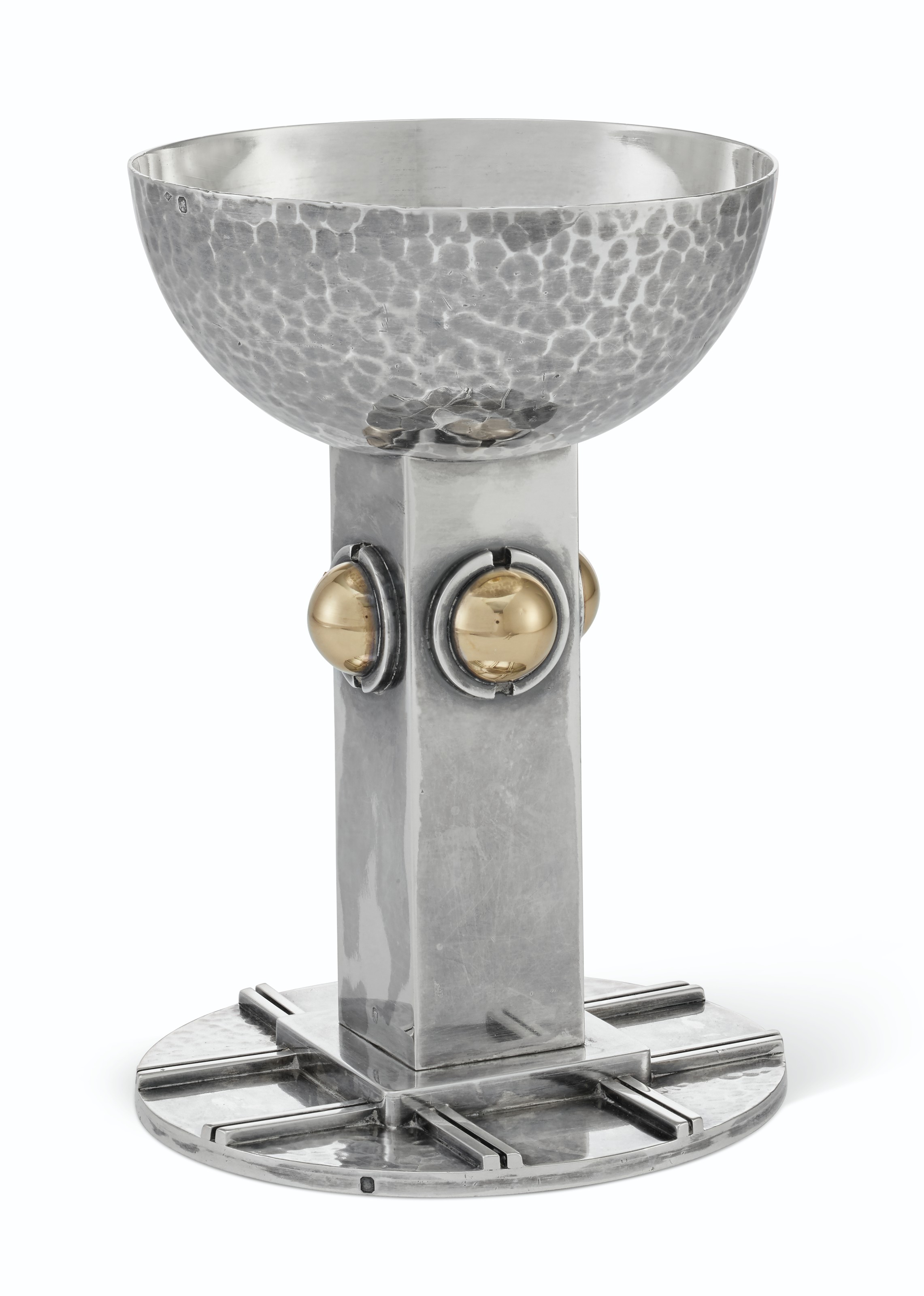 A FRENCH ART DECO SILVER AND PARCEL-GILT CHALICE MARK OF JEAN DESPRES, PARIS, CIRCA 1930 With a spot-hammered bowl on a rectangular stem applied with four parcel-gilt bosses, the circular foot applied with rectilinear bands, marked throughout 6 ¼ in. (16 cm.) high 17 oz. 2 dwt. (532 gr...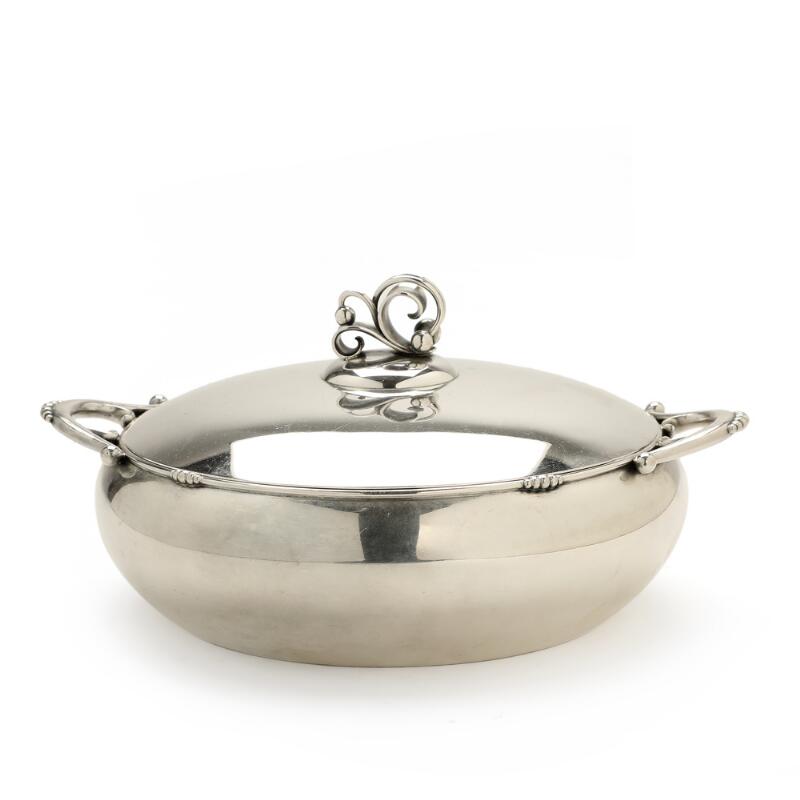 A Danish Art Deco silver bowl, with two handles, finial in shape of a stylized flower, maker K.C. Hermann, 1934. Weight 874 g. Diam. 19 cm.
Normal patina due to age and use, including scratches and marks...
Preis: 4.000 DKK
ca. 596 $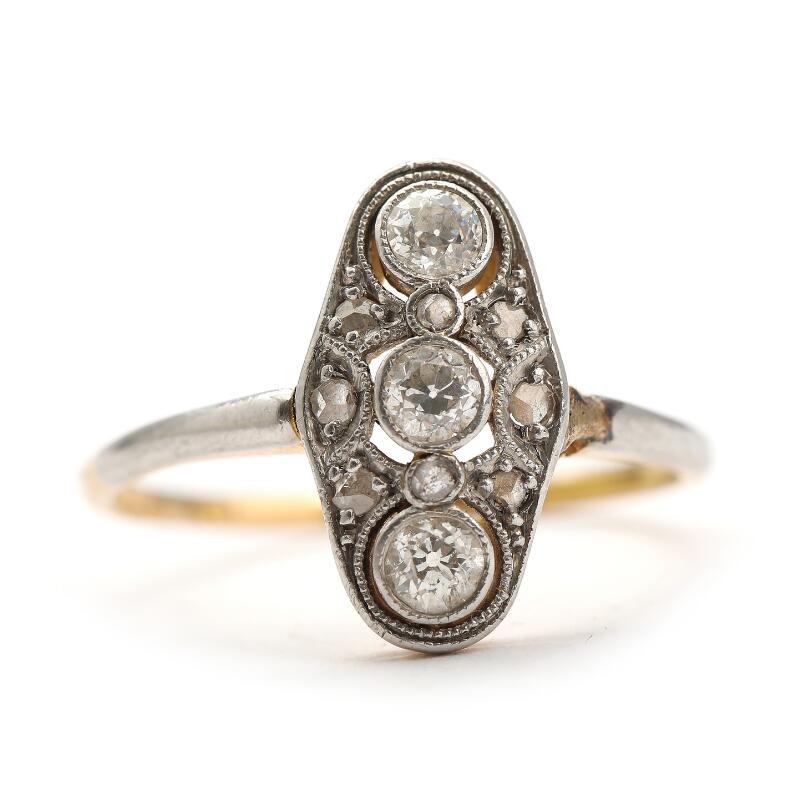 Art dèco diamond ring set with three old-cut and eight single-cut diamonds, mounted in 14k gold and platinum. Size app. 49.5. Circa 1920.
Wear due to age and use. Shank engraved inside. Indistinct marks. Repaired...
Preis: 2.000 DKK
ca. 298 $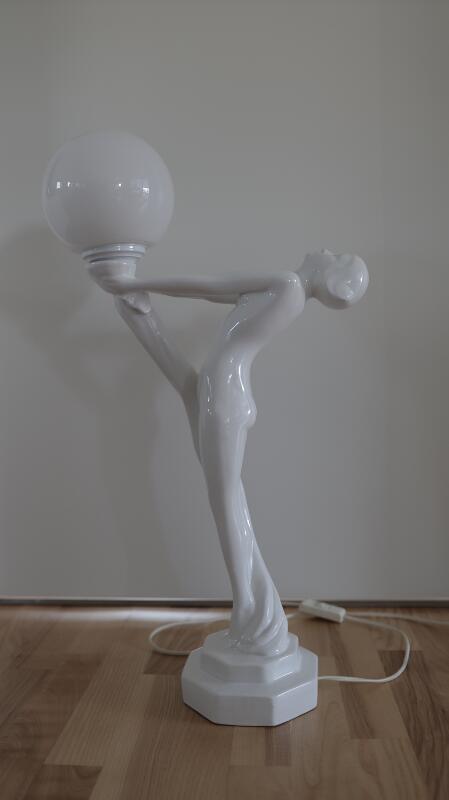 A blanc de chine table lamp. Art Deco style, late 20th century H. 65 cm.
Ordinary wear of use. Please note that Bruun Rasmussen Auctioneers has not physically examined this item, the estimate is solely based on the seller's photographic material. Therefore, we cannot provide a description of the condition, and it is not possible to request a report on the item's condition...
Preis: 1.500 DKK
ca. 223 $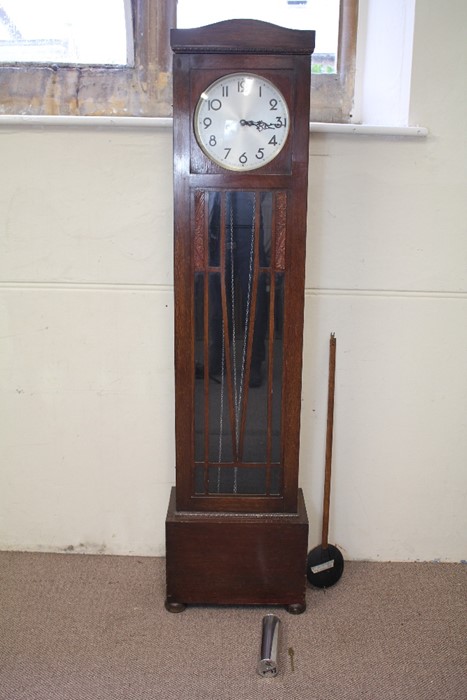 An Art Deco long case clock; brushed steel face with numeric dial, on bun feet, complete with pendulum and weights mechanism, approx 193 h x 46 w x 28 d cms...
Preis: 80 £ - 120 £
ca. 99 $ - 148 $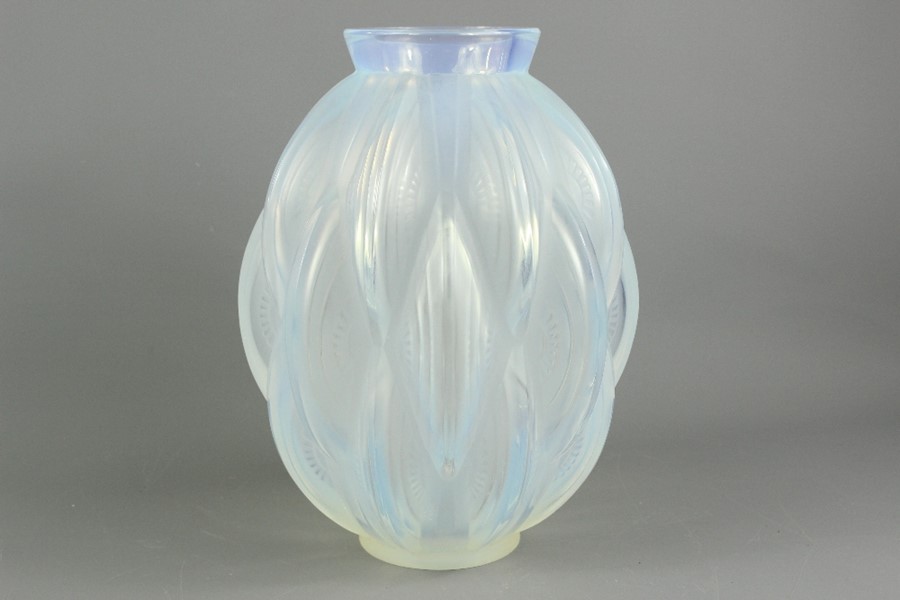 Marius-Ernest Sabino Art Deco opaline vase, 24 Pirogues (little fins), approx 30 cms h, substantial in weight, signed Sabino France. Condition for this Lot - Sale 18/12/19 small chip to base rim...
Preis: 80 £ - 120 £
ca. 99 $ - 148 $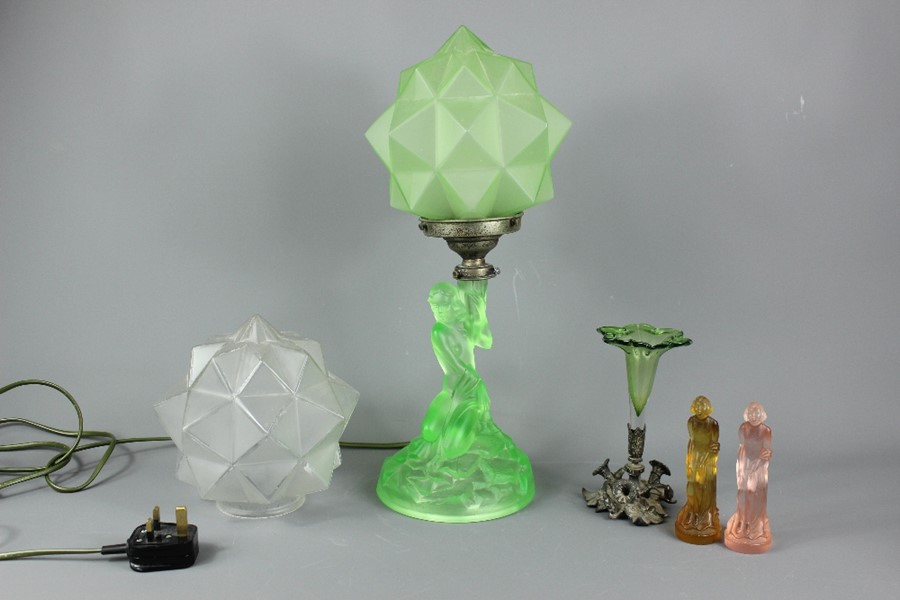 An Art Deco Walther and Sohne lamp with two shades in green and white, two miniature glass figurines, and a green glass epergne. Condition for this Lot - Sale 18/12/19 No visible chips/cracks to either shade or lamp base...
Preis: 30 £ - 40 £
ca. 37 $ - 49 $
LotSearch ausprobieren
Testen Sie LotSearch und seine Premium-Features 7 Tage - ohne Kosten!
Auktionssuche und Bieten
Preisdatenbank und Analysen
Individuelle automatische Suchaufträge