Mit der Erfindung des ersten fotografischen Verfahrens - der Daguerreotypie – eroberte die Fotografie in kürzester Zeit die ganze Welt. Daguerreotypien und die kurz darauf entstandenen Ambrotypien sind Originale – es gibt genau diese Aufnahme nur ein einziges Mal. Das erste fotografische Negativverfahren war 1840 die Kalotypie. Nun war es möglich, theoretisch unendlich viele Abzüge eines Fotos zu erstellen. Eine frühe Weiterentwicklung war die Stereofotografie – damit kam die dritte Dimension ins Foto, welche auch im Bereich der Landschaftsfotografie sowie in Aufnahmen von Sehenswürdigkeiten in fremden Städten und Ländern vielfältig eingesetzt wurde. Waren es in der Frühzeit der Fotografie hauptsächlich Portraitaufnahmen hielt sie in der Folgezeit Einzug in Bereiche wie Landschaftsfotografie, Berichterstattung, Kunst oder Erotik. Die Farbfotografie stellte einen weiteren Meilenstein in der Geschichte der Fotografie dar.

Heute gehören Fotografien zu den Beständen von Museen, das Sammeln von herausragenden Fotografien ist ein hart umkämpftes Sammelgebiet. Einen Ausnahmepreis von 433.000 Euro musste ein Bieter auf einer Versteigerung für ein Foto von Henri Cartier-Bresson bezahlen. Aber nicht nur alte Fotografien sondern auch modernere Fotos namhafter Fotografen wie zum Beispiel Helmut Newton, Ansel Adams, Annie Leibovitz erzielen hohe Preise. Es ist die Faszination des Moments – festgehalten mit einem Fotoapparat – die nicht nur die Sammlergemeinde in Erstaunen und Begeisterung versetzten kann.

---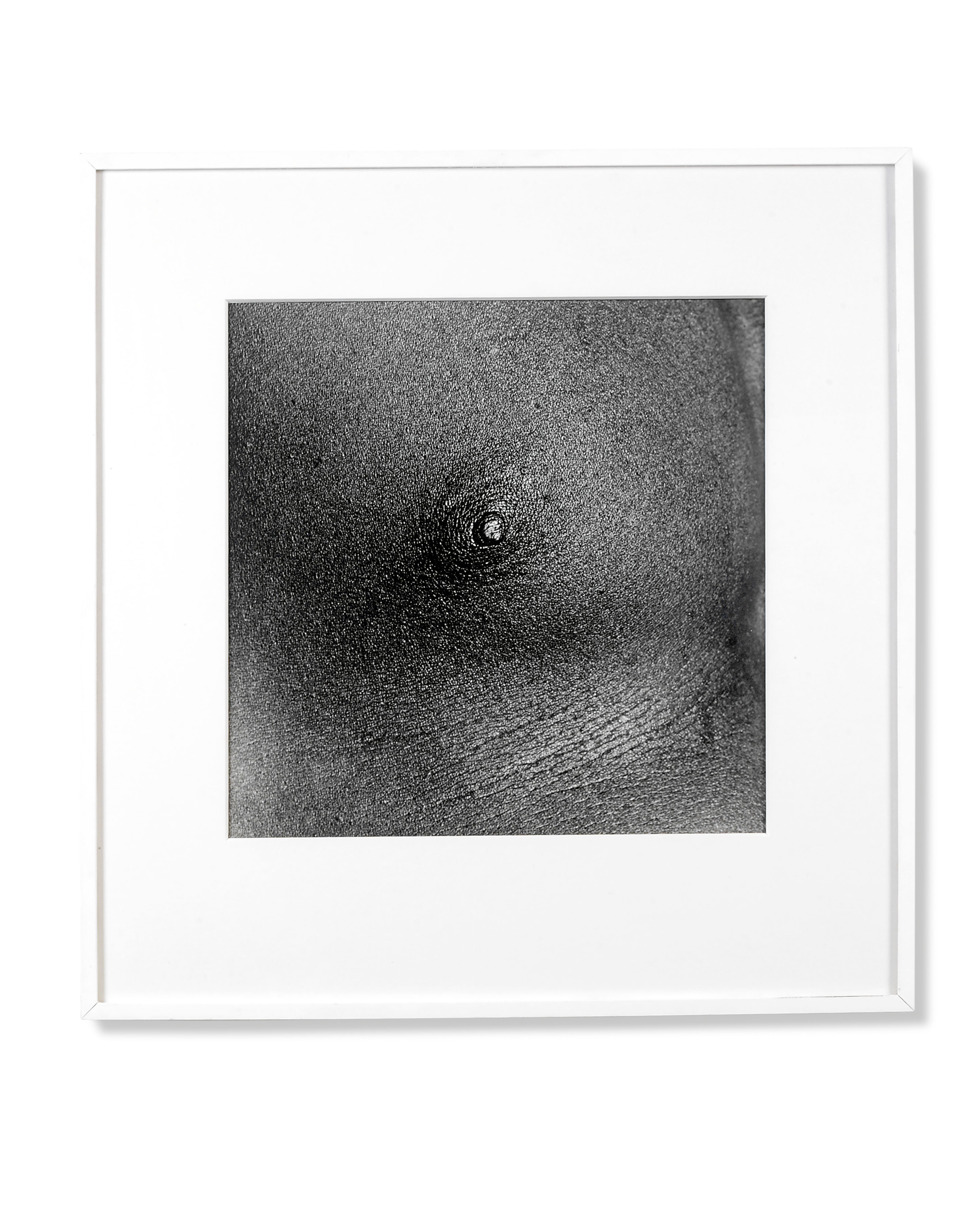 Robert Mapplethorpe (American, 1946-1989) Nipple/Livingston, 1988 signed by Michael Ward Stout, Executor, and dated in ink in Estate copyright credit stamp, and titled, dated and numbered '1988 AP2/2' (on the reverse) gelatin silver print image: 19 ¼ x 19 ¼ (48.6 x 48.6 cm.) Photographed in 1988 and printed in 2013, this work is number two from two artist's proof Provenance with Galleria Franco...
Preis: 4.000 £ - 6.000 £
ca. 4.833 $ - 7.249 $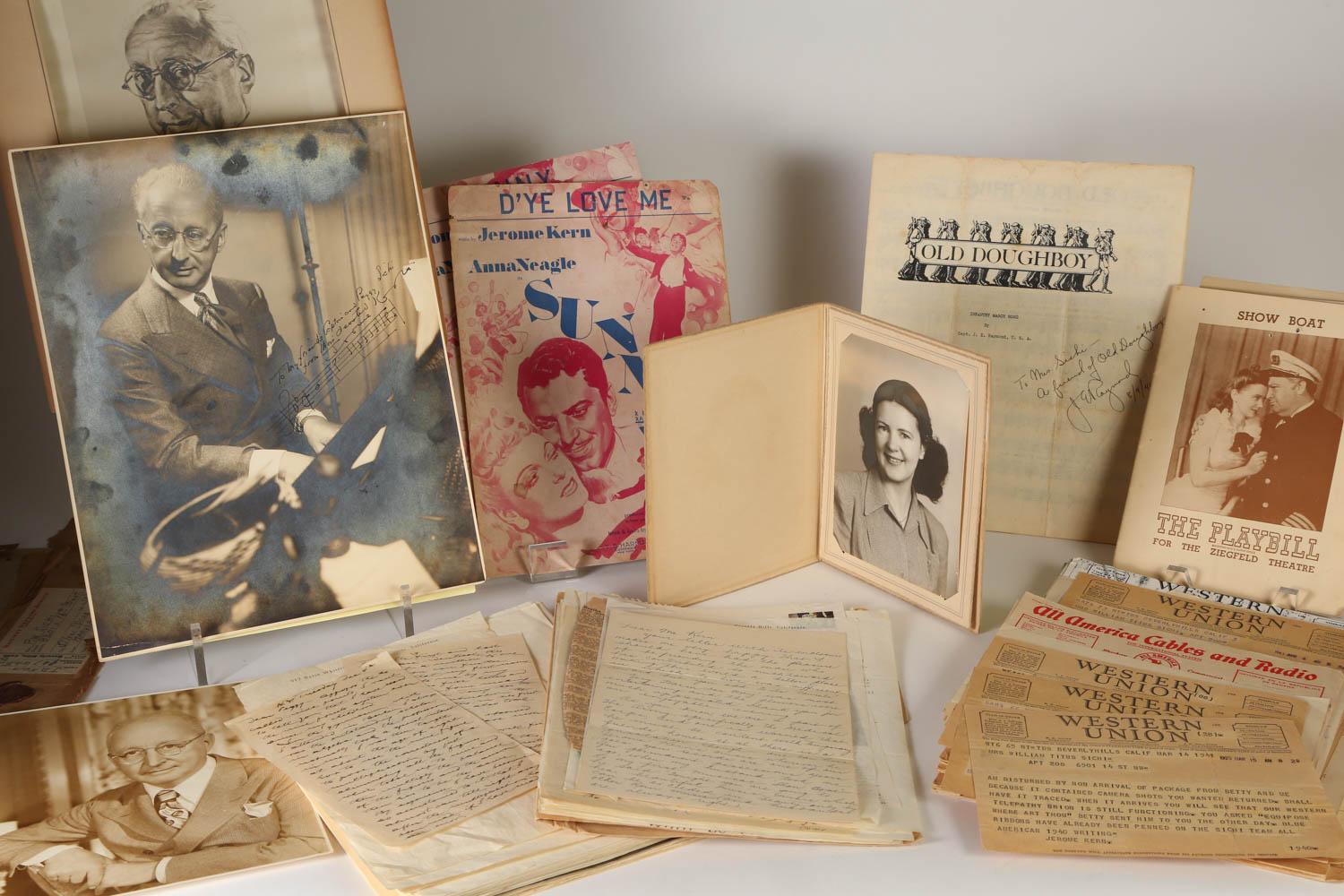 Notice: The seller last modified this listing Fri, 07/12/19 @ 10:46:04 AM ET. Description Comprised of correspondence letters between American Composer Jerome Kern (1885-1945) and Mrs. William Sichi, a collection of playbills, paper clippings, sheet music, and photographs associated with Jerome Kern Productions; an Old Doughboy Infantry March Song autographed "To Mrs. Sichi- a friend of Old...
Preis: 15.000 $ - 25.000 $
viii, 150 pp. With 30 mounted albumen photographs by A.J. Russell, including the frontispiece. (4to) 35x24 cm (12¾x9½"), rebound in three-quarter green leather & cloth, spine tooled in gilt, morocco lettering pieces, new endpapers, all edges gilt. First Edition. Spectacular photographically illustrated tour along the newly complete transcontinental railroad, the text by the renowned American...
An Art Nouveau mounted silver and enamelled small photograph frame William Hutton & Sons Ltd, London 1903, stamped 'Rd 404509' Stylised scrolls with translucent blue and green enamelled top corners, oak easel back, height 11.9cm...
Preis: 500 £ - 700 £
ca. 622 $ - 871 $
T.S. Cooper interest. A selection of reproduction prints, photocopies, auction catalogues and miscellaneous together with a photograph album of artist related subject matter...
William Bartol Thomas (1877-1947). Coastal scene, watercolour, signed and dated 1896, 19.5cm x 33.5cm plus another, signed photograph of the artist and an 1896 Artist's Almanac (4...
Max Garr. Ronnie Scott, artist signed coloured photograph, 34cm x 27cm, and eight other works (9...
American, early 20th century. A sterling silver Benevolent and Protective Order of Elks match safe by Simons Brothers, featuring a repoussé stag and blue enamel clock opening to a photo compartment, all under the letters B.P.O.E., monogrammed on one side and marked on interior rim; ht. 2.5, wd. 1.5 in. Provenance:Property from the Match Safe Collection of David and Holiday Winfield, St. Louis...
Approximately 225 black and white photos, no captions. 18.5x28.5 cm. (7¼x11¼"), black cloth with side tie. Early Los Angeles-area photo album. Includes images some World War I military images, but mostly seems to be a scrapbook of family and friends. Features locations around the Southern California area, mostly images of people...
Photo Album. 99 black and white photographs, many with captions. 27.5x19.5 cm (10¾x7¾"). black cloth with holographic gold title. Photographs depicting, among other scenes, the family and ranch of orchardist Ezra Dane and his wife Lois. The Danes built a ranch home in Pasadena in 1885 from the first lumber ever brought to the city by steam locomotive...
LotSearch ausprobieren
Testen Sie LotSearch und seine Premium-Features 7 Tage - ohne Kosten!
Auktionssuche und Bieten
Preisdatenbank und Analysen
Individuelle automatische Suchaufträge