Mit der Erfindung des ersten fotografischen Verfahrens - der Daguerreotypie – eroberte die Fotografie in kürzester Zeit die ganze Welt. Daguerreotypien und die kurz darauf entstandenen Ambrotypien sind Originale – es gibt genau diese Aufnahme nur ein einziges Mal. Das erste fotografische Negativverfahren war 1840 die Kalotypie. Nun war es möglich, theoretisch unendlich viele Abzüge eines Fotos zu erstellen. Eine frühe Weiterentwicklung war die Stereofotografie – damit kam die dritte Dimension ins Foto, welche auch im Bereich der Landschaftsfotografie sowie in Aufnahmen von Sehenswürdigkeiten in fremden Städten und Ländern vielfältig eingesetzt wurde. Waren es in der Frühzeit der Fotografie hauptsächlich Portraitaufnahmen hielt sie in der Folgezeit Einzug in Bereiche wie Landschaftsfotografie, Berichterstattung, Kunst oder Erotik. Die Farbfotografie stellte einen weiteren Meilenstein in der Geschichte der Fotografie dar.

Heute gehören Fotografien zu den Beständen von Museen, das Sammeln von herausragenden Fotografien ist ein hart umkämpftes Sammelgebiet. Einen Ausnahmepreis von 433.000 Euro musste ein Bieter auf einer Versteigerung für ein Foto von Henri Cartier-Bresson bezahlen. Aber nicht nur alte Fotografien sondern auch modernere Fotos namhafter Fotografen wie zum Beispiel Helmut Newton, Ansel Adams, Annie Leibovitz erzielen hohe Preise. Es ist die Faszination des Moments – festgehalten mit einem Fotoapparat – die nicht nur die Sammlergemeinde in Erstaunen und Begeisterung versetzten kann.
 
---
JOHNSON EZIEFULA (B. 1998) 22 and The Maltipoo signed, titled and dated 'JOHNSON EZIEFULA "22 AND THE MALTIPOO" 2021' (on the reverse of the backing board) unique archival pigment print on 310gsm Hahnemuhle Photo Rag paper 43 1/4 x 34 3/4 in. (109.9 x 88.3 cm.) Executed in 2021. This work is eligible for a certificate of authenticity signed by the artist. Please note this lot is the property of a...
Karen Kilimnikb. 1955Drawing for the armory #6: The great Lawn 2001Crayon and pastel on paper26 by 20 in. (66 by 50.8 cm)Framed: 36 1/4 by 30 in. (92 by 76 cm)ProvenanceCourtesy of the artist and Sprüth MagersCatalogue noteIn a diverse practice that draws upon the tradition of Romantic painting, Karen Kilimnik (*1955) utilizes painting, drawing, collage, photography, video and installation to...
Preis: 24.000 $ - 36.000 $
Basil Kincaid b. 1986Star Gazing 2018 Silk, cotton, wool, satin, velvet, hand embroidered cotton, adire oniko, hand dyed canvas on wood frame 26 by 38 1/5 by 6 in. (66 by 97 by 15.24 cm) ProvenanceCourtesy of Carl Kostyál & the artistCatalogue noteBasil Kincaid (b. 1986, St. Louis, Missouri) is a post-disciplinary artist who explores the fixity of conditioned and self-imposed constructs. Through...
Preis: 8.000 $ - 12.000 $
Barbara Kastenb. 1936Progression Fourteen 2019Digital chromogenic print, flourescent acrylic56 by 56 by 7 1/2 in. (142.24 by 142.24 by 19 cm)ProvenanceCourtesy of the artist and Bortolami Gallery, New YorkCatalogue note'Since the late 1970s, Barbara Kasten's photographic works have toed a line between the abstract potential of the medium and its inescapable referentiality. […] Schooled in the...
Preis: 60.000 $ - 80.000 $
Ryan McGinleyb. 1977 Night Sky (Sand Castle Mountain) 2014Chromogenic color print72 by 48 in. (182.88 by 121.9 cm)ProvenanceCourtesy of Ratio 3Catalogue noteAlthough they resonate with photographs by Nan Goldin and the films of Larry Clark and Gus Van Sant, McGinley's works eschew the tragedy and impending doom his predecessors often conveyed in their depictions of marginalized subcultures...
Preis: 24.000 $ - 36.000 $
Helen Allingham RWS (1848-1926) September border at Munstead Wood Signed H. Allingham (lower left) Pencil and watercolour with scratching out 16.3 x 13.2cm; 6½ x 5¼in Provenance: Sir Owen Aisher (1900-1993); By descent to The Muro Collection This collection of works by Helen Allingham (lots 180—192) have passed by descent from the personal collection of Sir Owen Aisher (1900-1993), one of the most...
Preis: 1.000 £ - 1.500 £
ca. 1.374 $ - 2.062 $
Kelly Akashib. 1983Cultivator (Binatus) 2021Crystal and borosilicate11 by 6 by 5 in. (28 by 15.25 by 12.7 cm)ProvenanceCourtesy of the artist and Tanya Bonakdar GalleryCatalogue note'There is an eerie loveliness, a troubled elegance, to the work of Los Angeles-based artist Kelly Akashi. Insides and outsides are defined, then confused; materials behave as themselves, then pose as something else...
Preis: 20.000 $ - 25.000 $
Buck Ellisonb. 1987Commissioned Portrait Pigment PrintProvenanceCourtesy of the artistCatalogue noteThis donation, by artist Buck Ellison, includes one portrait sitting at the patron's home. The work will be accompanied by a signed certificate of authenticity. The session will normally last 1.5 hours and Buck will choose one final portrait. The editing/printing process can take 2-4 weeks after...
Preis: 20.000 $ - 30.000 $
Mario Garcia Torresb. 1975Beautiful Imperfection (The Fast & Furious One) n.d.Toner and acrylic on canvasTwo panels, dimensions of each: 19 3/4 by 29 in. (50 by 74 cm)ProvenanceCourtesy of the artist, Sprüth Magers, and Galerie Eva Presenhuber, Zürich and New YorkCatalogue noteMario García Torres (Monclova, 1975) is an artist currently living in Mexico City. He received his MFA from the California...
Preis: 18.000 $ - 22.000 $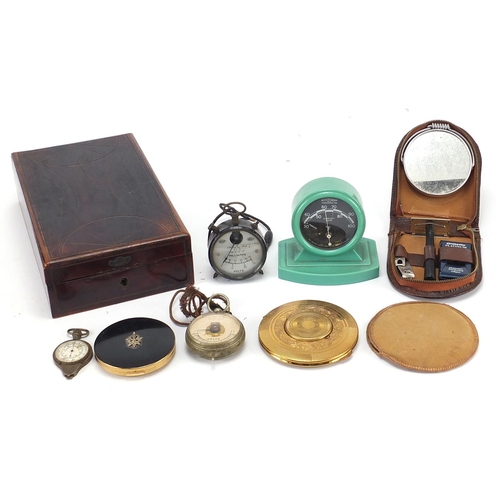 LotSearch ausprobieren
Testen Sie LotSearch und seine Premium-Features 7 Tage - ohne Kosten!
Auktionssuche und Bieten
Preisdatenbank und Analysen
Individuelle automatische Suchaufträge