Bücher, Autografen, Handschriften
Die Erfindung des Buchdrucks um 1450 durch Johannes Gutenberg leitete in Europa eine regelrechte Medienrevolution ein. Nun war es möglich, Bücher schnell und kostengünstiger zu erstellen bzw. in großen Auflagen zu vervielfältigen. Mit dem Buch kam auch die Bildung in die mittleren und unteren Schichten der Bevölkerung. Google veröffentlichte 2010, dass weltweit ca. 129.864.880 unterschiedliche Buchtitel existieren. Dass darunter auch viele sammelwürdige sind, dürfte kaum verwundern. Das teuerste Buch aller Zeiten ist der Codex Leicester, der von keinem geringeren, als Leonardo da Vinci verfasst wurde. Mit sagenhaften 29 Millionen Euro wurde die 72-seitige, gebundene Sammlung an handschriftlichen Blättern von Bill Gates erworben. Wohl das teuerste gedruckte Buch ist "Birds of America". Nur 119 vollständige Exemplare sind bekannt. Für das vierbändige Werk wurden 2010 ca. 8 Millionen Euro bezahlt.
Als "Autographen" bezeichnet man handgeschriebene Texte. Dies können zum Beispiel Briefe oder ganze Romane sein. Umso bekannter der Verfasser, umso gesuchter das Dokument. Das Sammeln von Autographen ist ein eigenständiges Sammelgebiet mit eigens spezialisierten Händlern. Oft tauchen autographische Dokumente in Buchauktionen auf.
Mit "Handschriften" meint man im Auktionswesen schriftliche Dokumente, die bis ca. Anfang des 18. Jahrhundert entstanden sind. Dies können aufwändig gestaltete und illuminierte Bücher sein, die vor der Erfindung des Buchdrucks entstanden sind, aber auch wissenschaftliche Schriften bis in die Barockzeit. Ihnen gemein ist die Tatsache, dass sie Originale sind und damit einzigartig. Daraus ergibt sich auch ihr Wert.
---
[108] pp. Illustrated from 128 b&w photographs by Bill Owens. Green cloth with title stamped in blind on cover, white on spine. Publisher's green cloth-covered slipcase. First Edition. In 2001, Suburbia was included in Andrew Roth's The Book Of 101 Books: Seminal Photographic Books of the Twentieth Century. "This book is about my friends and the world I live in. In the fall of 1968 I began working...
Jean Richepin. La mer. Un volume in-16, demi-reliure à coins cuir. Un des 25 exemplaires numérotés sur hollande. Non rogné. Charpentier et Fasquelle, Paris, 1894. relié...
Preis: 20 € - 30 €
ca. 24 $ - 36 $
Text in English with a 30 pp. booklet in Japanese laid in at rear. Illustrated from the b&w photographs of Robert Frank. (Folio) 34.2x25.2 cm (13½x10"), black cloth stamped with white lettering. Presented in original publisher's cloth slipcase with mounted photograph by Robert Frank. First Edition. Presented with original shipping box. After 'The Americans', 'The Lines of My Hand' is arguably...
Theater of Illusion essay by Dr. Hans Belting. Illustrated with plates form photographs by Hiroshi Sugimoto. Boards lettered on spine in silver, silver paper-covered slipcase. First Edition. Hiroshi Sugimoto (杉本博司, born 1948) is a Japanese photographer and architect. "Movie theaters are built as theaters of illusion. But in Sugimoto's equally disturbing and beautiful photographs, such interiors...
(The Delighted Eye Part II: Works from the Collection of Allen and Beryl Freer, 25th February 2021) Illustrated and Modern First Editions. Betjeman (John) Poems in the Porch, first edition, illustrated and signed by John Piper, original wrappers, S.P.C.K. 1954 § Gascoyne (David) Poems, first edition, signed and inscribed by the author and artist, illustrations by Graham Sutherland, original...
Preis: 400 £ - 600 £
ca. 553 $ - 830 $
HEURES imprimées par l'ordre de Monseigneur le cardinal de NOAILLES, archêque (sic) de Paris. Paris, chez Louis Josse, imprimeur de son Eminence et François H. Muguet premier imprimeur du Roy, 1716, un volume. 12 par 19,5 cm. (24)-672-(8) pages. Plein maroquin rouge d'époque, dos à 5 nerfs, caissons richement ornés, riches encadrement des deux plats, décor doré à la roulette sur les coupes...
Preis: 80 € - 120 €
ca. 96 $ - 145 $
Illustrated with 27 copper-engraved Leonard Baskin etchings, mostly in color, all but two are signed in pencil by Baskin (first two not signed which includes the title page and the Part One header), all are printed by Michael Kuch; plus a red-orange engraving on colophon. With additional folder of 7 loose etchings marked proof but signed by the artist. (Folio) 45x31.8 cm (17¾x12½"), quarter...
Preis: 8.000 $ - 12.000 $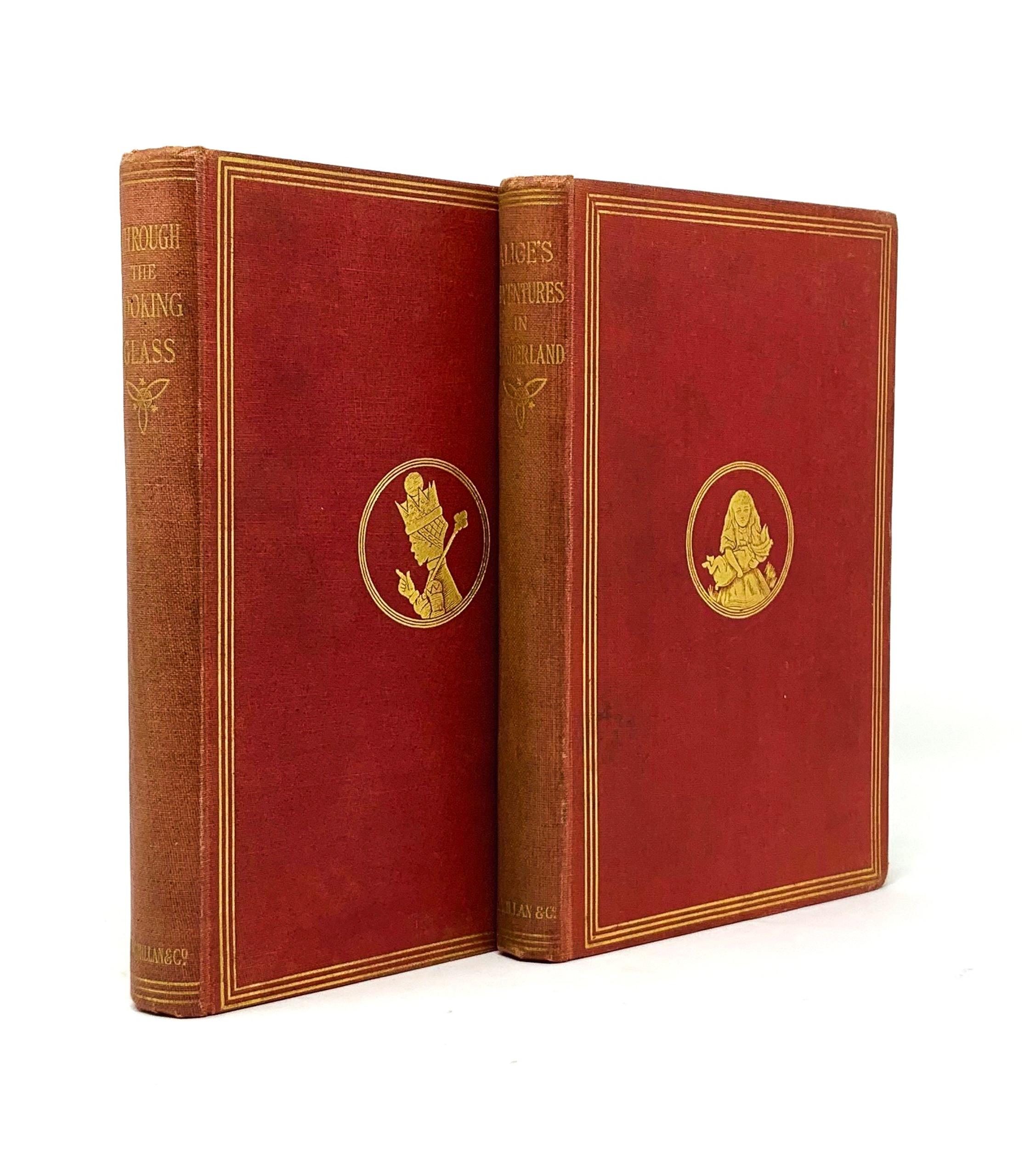 8vo. 2 vols; publisher's red cloth with triple-line panels to sides enclosing pictorial roundels to all 4 boards, spines lettered and decorated in gilt, all edges gilt; pp. [xiv] + 195 + [i]; [xvi] + 227 + [i] + [2], adverts.; with a total of 92 fine illustrations after the original wood-engravings by Tenniel; clean and attractive copies forming a convincing pair, with a gentle patina of age...
Preis: 6.000 €
ca. 7.298 $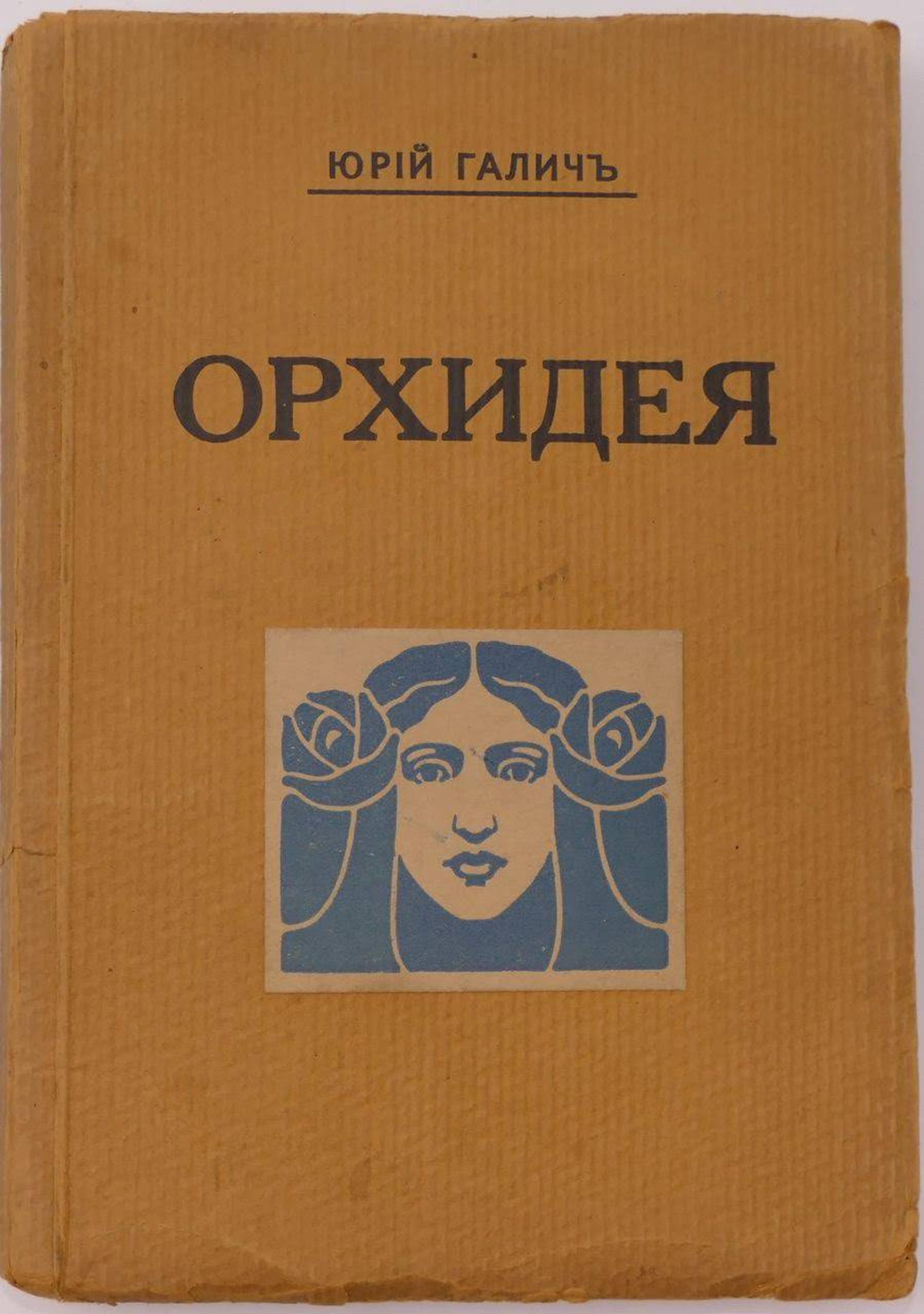 190, [2] p .; 20x13.5 cm. In an illustrated pu-blishing cover. Minor fading on the cover. The gratuitous inscription of the author on the avantitul: «Dear / Mikhail Nikolayevich / Volkovich / Yuri Galich / 1926». The second edition of the first poetic collection of the author, with new poems. Georgy Ivanovich Goncharenko (1877-1940) - General-Major of the General Staff, journalist and publicist...
[4] leaves with 29 unnumbered leaves of plates from drawings by Leonard Baskin including two woodcuts (one hand-painted by Baskin). (Folio) 38x28 cm (15x11"), hand-made paper-covered flex boards lettered in gilt on cover. Presented in publisher's clamshell box with gilt-stamped paper labels. No. 13 of 20 deluxe copies including an additional hand-painted woodcut (this woodcut numbered xiii/xx) by...
LotSearch ausprobieren
Testen Sie LotSearch und seine Premium-Features 7 Tage - ohne Kosten!
Auktionssuche und Bieten
Preisdatenbank und Analysen
Individuelle automatische Suchaufträge