Bücher, Autografen, Handschriften
Die Erfindung des Buchdrucks um 1450 durch Johannes Gutenberg leitete in Europa eine regelrechte Medienrevolution ein. Nun war es möglich, Bücher schnell und kostengünstiger zu erstellen bzw. in großen Auflagen zu vervielfältigen. Mit dem Buch kam auch die Bildung in die mittleren und unteren Schichten der Bevölkerung. Google veröffentlichte 2010, dass weltweit ca. 129.864.880 unterschiedliche Buchtitel existieren. Dass darunter auch viele sammelwürdige sind, dürfte kaum verwundern. Das teuerste Buch aller Zeiten ist der Codex Leicester, der von keinem geringeren, als Leonardo da Vinci verfasst wurde. Mit sagenhaften 29 Millionen Euro wurde die 72-seitige, gebundene Sammlung an handschriftlichen Blättern von Bill Gates erworben. Wohl das teuerste gedruckte Buch ist "Birds of America". Nur 119 vollständige Exemplare sind bekannt. Für das vierbändige Werk wurden 2010 ca. 8 Millionen Euro bezahlt.
Als "Autographen" bezeichnet man handgeschriebene Texte. Dies können zum Beispiel Briefe oder ganze Romane sein. Umso bekannter der Verfasser, umso gesuchter das Dokument. Das Sammeln von Autographen ist ein eigenständiges Sammelgebiet mit eigens spezialisierten Händlern. Oft tauchen autographische Dokumente in Buchauktionen auf.
Mit "Handschriften" meint man im Auktionswesen schriftliche Dokumente, die bis ca. Anfang des 18. Jahrhundert entstanden sind. Dies können aufwändig gestaltete und illuminierte Bücher sein, die vor der Erfindung des Buchdrucks entstanden sind, aber auch wissenschaftliche Schriften bis in die Barockzeit. Ihnen gemein ist die Tatsache, dass sie Originale sind und damit einzigartig. Daraus ergibt sich auch ihr Wert.  
---
16 volumes. Comprising an unbroken run of annual compilations from 1890-1904. Profusely illustrated from engravings and photo reproductions. 30.5x22.2 cm (12x8¾"), period quarter calf with cloth boards, raised bands, morocco spine labels, spines tooled in gilt; all edges gilt, marbled endpapers, cloth gutters. The Magazine of Art was an illustrated monthly British journal devoted to the visual...
Profusely illustrated with screen gravures from photographs. 23.5x17 cm (9¼x6½"), gray buckram lettered in black, pictorial endpapers; publisher's dust jacket. First Edition. The first book of Arthur Fellig, known to the world as Weegee for his stark black and white street photography. He worked in the Lower East Side of New York City as a press photographer during the 1930s and '40s, and he...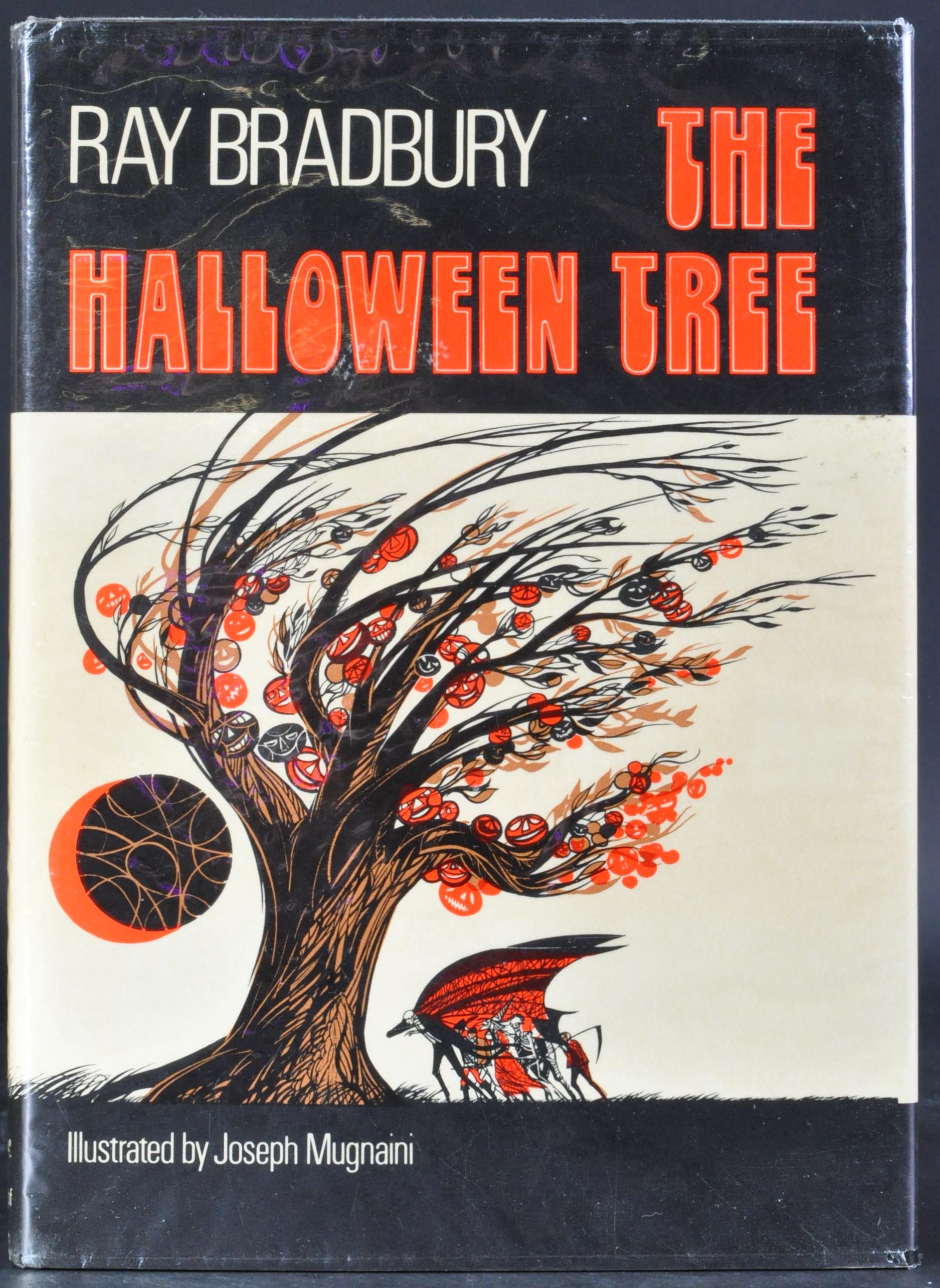 Ray Bradbury - The Halloween Tree - Illustrated by Joseph Mugnaini - 1972 hardcover First Edition book, signed to the fly leaf by Bradbury in black ink, undedicated. With dustjacket. Generally excellent original condition...
Preis: 50 £ - 80 £
ca. 67 $ - 108 $
Datum: 26.01.2022 - 27.01.2022

An vintage first edition Waddingtons ' Buccaneer ' tabletop game with large rolled map, chance cards, sailing boat playing pieces and other elements. Housed within original box...
Preis: 80 £ - 120 £
ca. 108 $ - 163 $
Datum: 26.01.2022 - 26.01.2022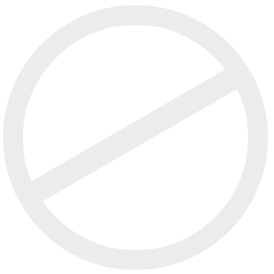 Sammlung von 9 Schriften, jwls. mit eh. Namenszug des Autors a.V. Franklin Mint 1980-er Jahre. Oldrbde. Enthält: Singer,I.B. The Penitent. - Ders. The Death of Methusalem. - Naipaul,V.S. A Turn in the South. - Spark,M. The Only Problem. - Oates,J.C. You Must Remember This. - Allende,I. Eva Luna. - Mailer,N. Tough Guys don't Dance. - Buckley,W.F. The Story of Henri Tod. - Hersey,J. The Call...
Datum: 17.02.2022 - 19.02.2022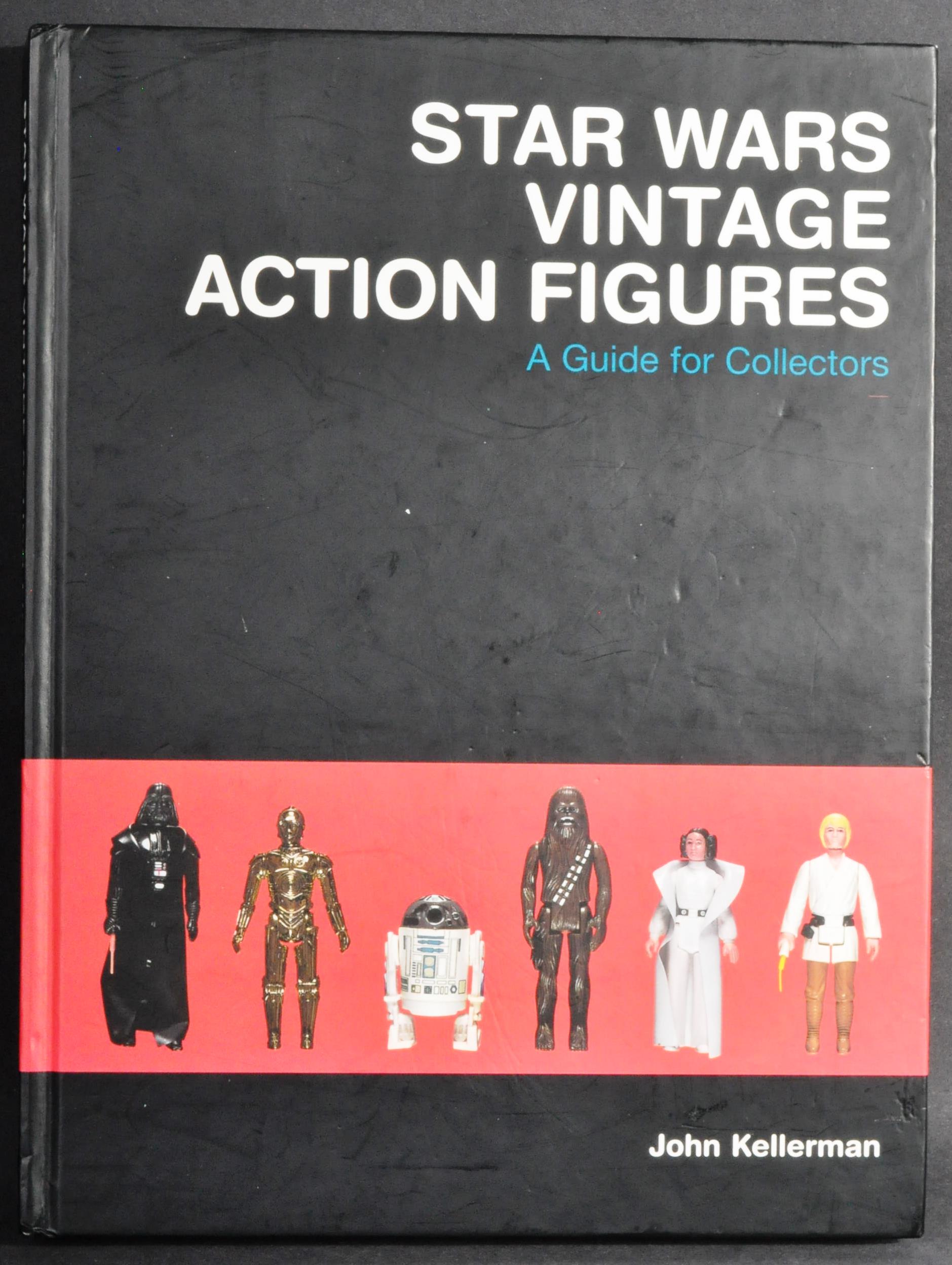 Star Wars - ' Star Wars Vintage Action Figures - A Guide For Collectors ' by John Kellerman - hardback first edition of the ' bible ' Star Wars collectors' book. The book details MOC carded action figures, their cards, variations and is well illustrated. Book generally in excellent condition - appears little read. Some indentations to the cover, but displays well. Sought after Star Wars figure...
Preis: 100 £ - 200 £
ca. 135 $ - 271 $
Datum: 26.01.2022 - 27.01.2022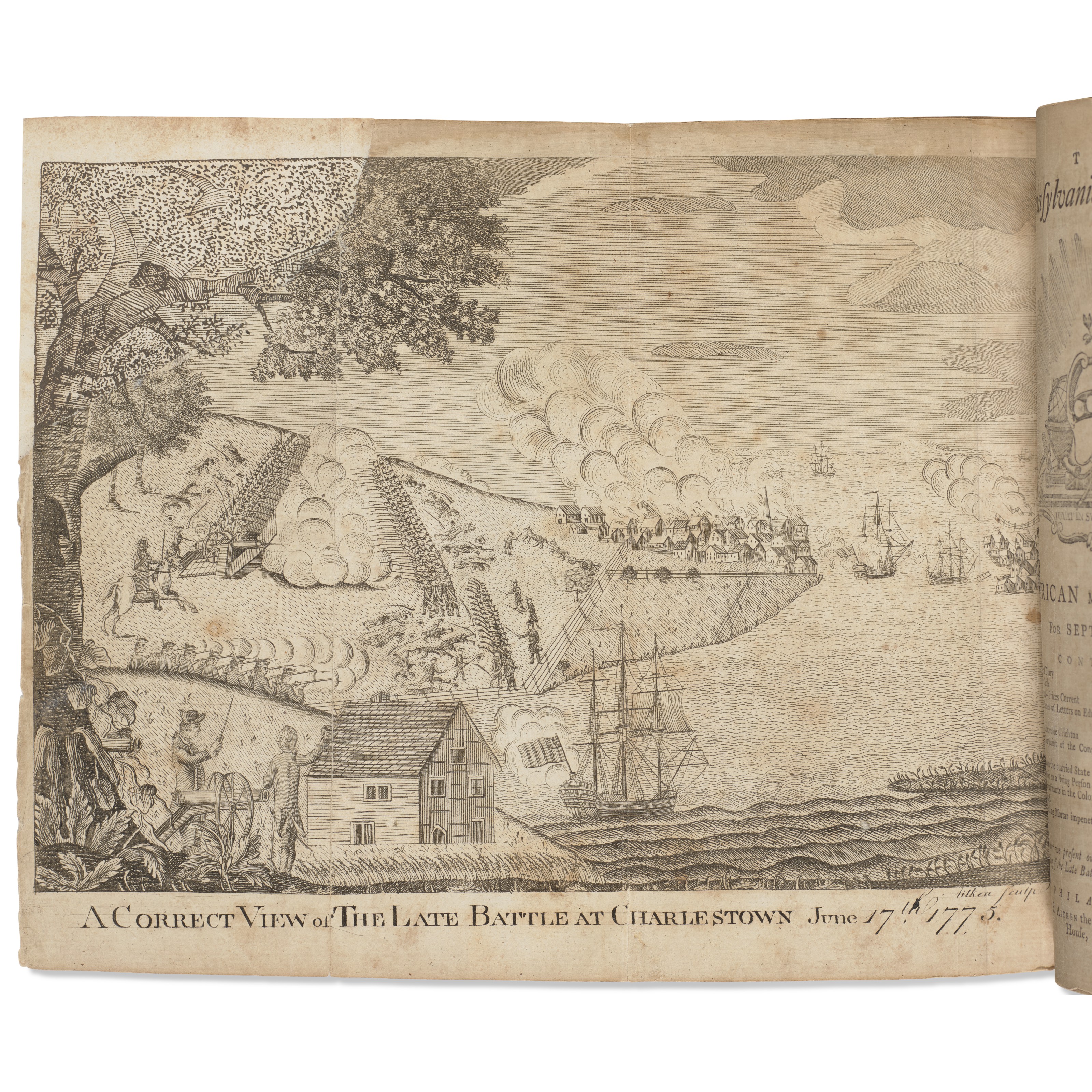 The Pennsylvania Magazine Thomas Paine and Robert Aitken, 1775 [PAINE, Thomas (1737-1801), editor.] The Pennsylvania Magazine: or, American Monthly Museum. MDCCLCCV. Volume 1. Philadelphia: Robert Aitken, [1775]. First 12 issues of the most important American magazine of the pre-Revolutionary period, edited by Thomas Paine. Paine contributed two articles to the Magazine's January issue, and Aitken...
Preis: 25.000 $ - 35.000 $
Includes: The Eternal Body: A Collection of Fifty Nudes. Illustrated in b&w from photographs by Ruth Bernhard. 29.9x31 cm (11¾x12¼"), burgundy cloth, publisher's slipcase. No. 107 of 375 slipcased and signed copies from a total edition of 5400. First Edition. In The Box. Gelatin silver print. Image: 13.7x24.4 cm (5½x9¾"); framed: 38.5x46.5 cm (15¼x18¼"). No. 71 of an edition of 75. Both book and...
Preface by Maurice Hindus. Illustrated from black and white photos including frontispiece. 28x19.3 cm (11x7½"), original buckram lettered in black. First Edition. A fascinating glimpse into the Soviet Union in 1931...
3 volumes. Profusely illustrated, Volumes 2 and 3 unbound plates loose in portfolios, as issued. (4to) original cloth, leather spine labels, slipcase. No. 431 of 550 copies. First Edition. An overview of the collection in the Honolulu Academy of Arts and in private collections...
LotSearch ausprobieren
Testen Sie LotSearch und seine Premium-Features 7 Tage - ohne Kosten!
Auktionssuche und Bieten
Preisdatenbank und Analysen
Individuelle automatische Suchaufträge