Unter Asiatika versteht man ein breites Spektrum an Kunstobjekten und Antiquitäten, die aus dem ostasiatischen Raum stammen. Länder wie China, Tibet, Nepal, Korea, Vietnam, Thailand, Kambodscha, Taiwan, Birma und Japan zählt man zu diesem Gebiet. Bereits vor 100 Jahren begann sich das Interesse an asiatischer Kunst zu entwickeln. Schon zu dieser Zeit wurden in Auktionen asiatische Objekte angeboten und es etablierte sich ein Markt für asiatische Kunst. Ob Kunsthandwerk, Porzellan, Keramiken oder Malerei – der Markt war begierig nach allem.
Aber auch die asiatische Lebensweise trug dazu bei mit diversen Kampfsportarten oder gastronomischen Ausprägungen, religiösen Strömungen wie der Buddhismus oder die Zen-Kultur, dass sich das westliche Bewusstsein für die asiatische Kultur öffnete. So wurde alles Asiatische zum Trend, was mit der Faszination des Mystischen und Geheimnisvollen verbunden war.
Heute sind Asiatika-Auktionen absolute Schlagzeilenbringer. Das liegt natürlich auch daran, dass China mit seinen superreichen Millionären genug solvente Interessenten aufbietet, die immer wieder für Höchstzuschläge sorgen. Von den Kolonialmächten wurden einst diverse Kunstgegenstände aus den Ländern geschafft, heute versuchen gerade die Chinesen die verschollen Objekte wieder zurück ins Land zu bringen.
---
gouache and gold on paper, eight lines of text in black ink, hole for binding thread outlined in red in the centre of the text area 103 x 242 mm...
Preis: 600 £ - 800 £
ca. 790 $ - 1.053 $
Lot consists of (A) Japanese Officer's Katana, ubu nakago, signed on both sides of nakago. Oil tempered blade with lazy hamon. Silver washed habaki. Gilt fuchi kashira, menuki in the form of flowers. Appropriate brown tsuka-ito with ray skin wrap. Someone has affixed a period "TO HELL WITH JAPAN" button on cord, making this a possible bringback. Metal saya with olive green paint. CONDITION: Very...
Datum: 18.08.2020 - 19.08.2020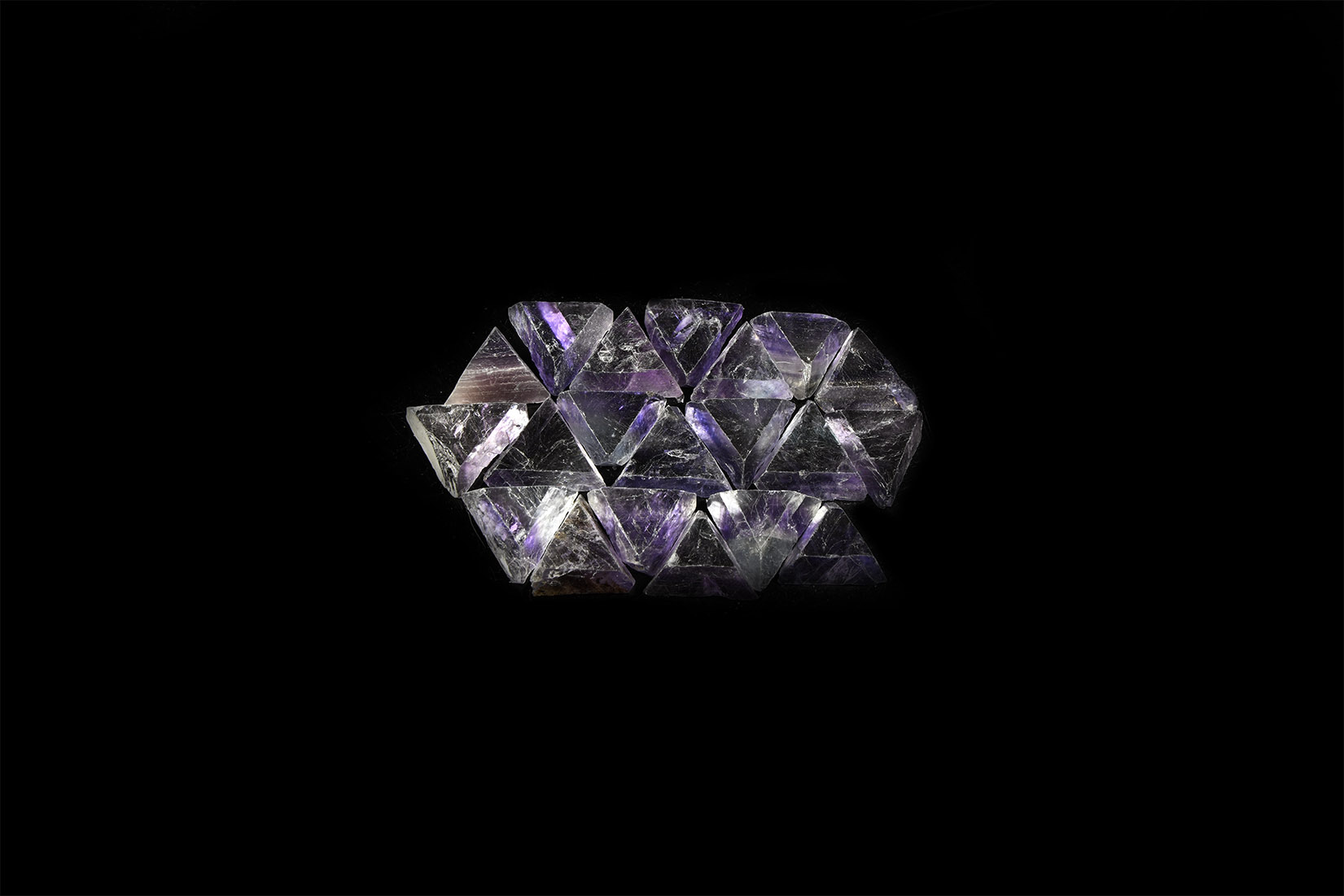 Natural History - China Fluorite Triangle Mineral Specimens A group of twenty cut richly-coloured purple fluorite triangles with bevelled edges. 279 grams total, 31-36mm (1 1.4 - 1 1/2"). Fine condition. [20, No Reserve] Provenance From the historic 'Victorian Museum' or later collection of Gregory, Bottley & Lloyd (Gregory's); formerly Gregory, Bottley & Co. (1932-1981) and previously J. R...
Preis: 30 £ - 40 £
ca. 38 $ - 51 $
Datum: 01.09.2020 - 06.09.2020
Classic form of the musket used by Japan after 1543 when the acquired the technology from Portuguese traders. Onion cannon muzzle with pierced integral rear sight. Top of octagonal barrel is inlaid with gold, silver, and copper dragons amongst clouds. Simple line design of a classic Japanese helmet at breech. Stock reinforcement pins with chrysanthemum motifs, one missing on right side. Brass...
Datum: 11.08.2020 - 13.08.2020
Lot consists of three Siamese and Japanese bolt action rifles. (A) Siamese Type 46/66. Thai Chakram symbol is present on receiver above Thai script. Rear sight ladder shows conversion to spitzer ammunition, indicated by the ground down sight ramp. Complete with dust cover and Siamese bayonet. CONDITION: Metal components show corrosion all around. Bore is dark and retains fair rifling throughout...
Datum: 11.08.2020 - 13.08.2020
Lot consists of three Japanese Type 99 bolt action rifles. (A) Series 24 Type 99 manufactured by Kokura. Chrysanthemum is partially ground. Bolt matches the receiver, aside from the safety knob, which is mismatched. CONDITION: Metal components retain traces of their arsenal applied finish, with the balance turning a grey patina. Bore is bright and retains good rifling throughout. Stock shows some...
Datum: 11.08.2020 - 13.08.2020
Lot consists of three Japanese Type 44, Type 99, and Type 99 trainer bolt action rifles. (A) Type 44 carbine manufactured by Koishikawa. Chrysanthemum has been ground. Carbine has been sporterized. No matching numbers. CONDITION: Metal components retain most of their finish, but show wear all around. Dark bore with fair rifling. Stock is fair, having been shortened and sanded. (B) Series 30 Type...
Datum: 11.08.2020 - 13.08.2020
(A) An Uncommon Japanese Mortar Sight with it's original carrying case. The sight retains nearly 98% of it's original green camouflage paint. The optics are clear, and the dials are functional. The green canvas carrying case shows even natural wear on the exterior and houses the mortar sight perfectly. CONDITION: Excellent Plus. (B) Japanese binocular set with "W.E.B." initials on the top of the...
Datum: 18.08.2020 - 19.08.2020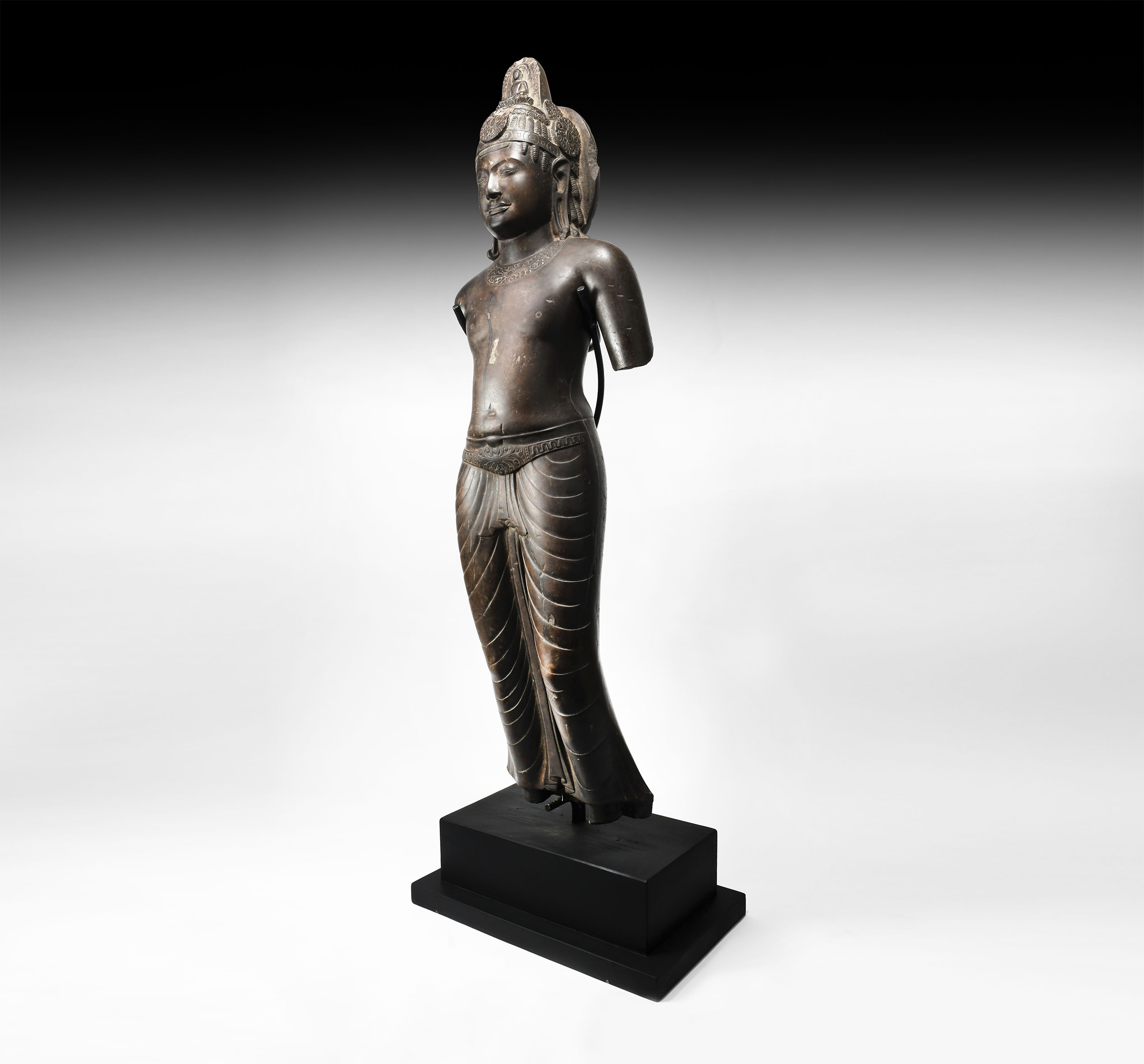 Large South East Asian Khmer Avalokiteshvara Statue 7th-10th century AD A carved stone statue of Avalokiteśvara in male form, nimbate, wearing a tight-fitting dhoti and decorated sash; ornate lunate collar with rosette detailing, rings in the vertically-slit elongated ears, braided hairstyle with headdress featuring rosette discs and miniature figure of Buddha on a lotus-flower dais; mounted on a...
Preis: 18.000 £ - 24.000 £
ca. 23.141 $ - 30.854 $
Datum: 01.09.2020 - 06.09.2020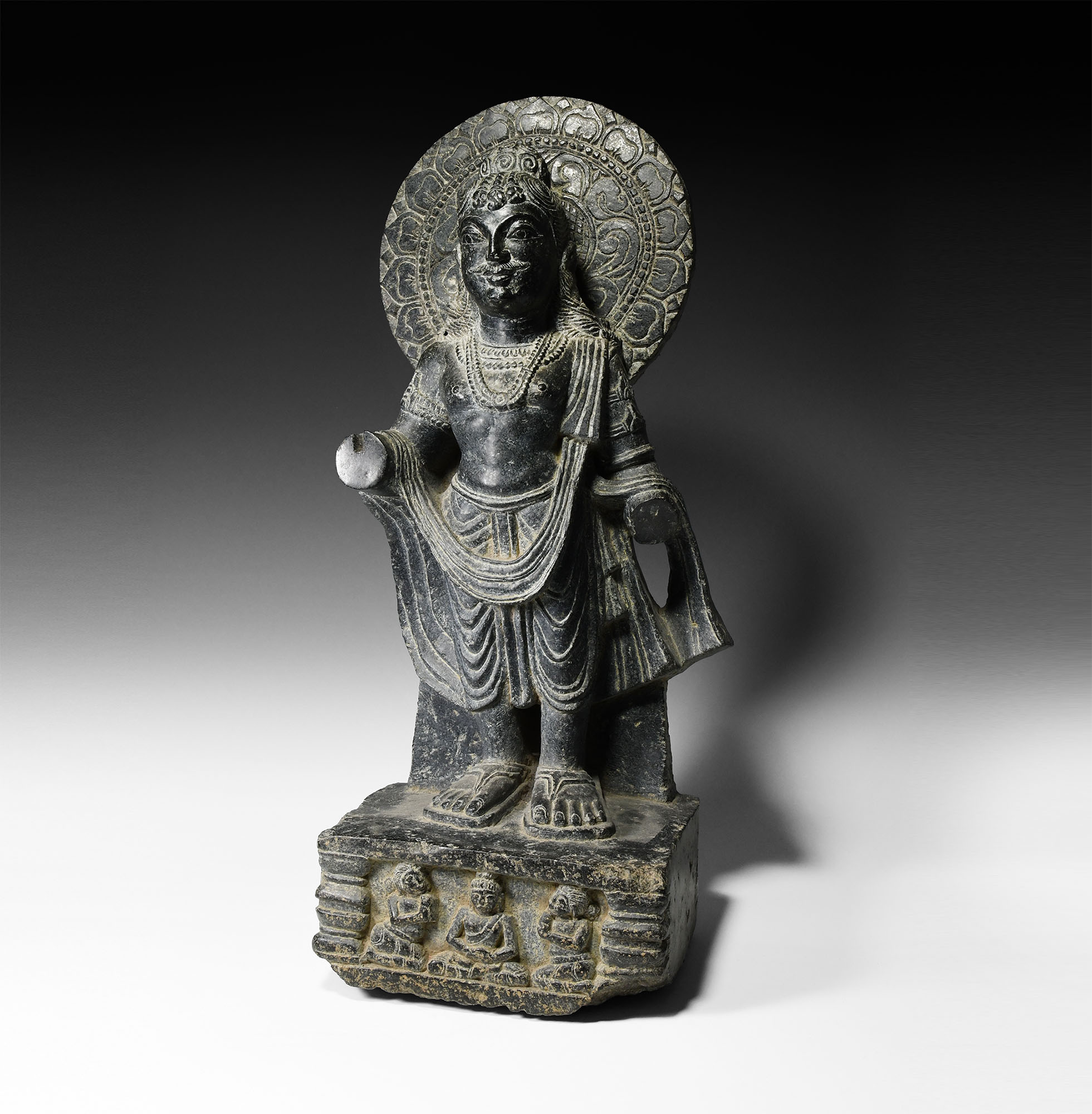 Gandharan Bodhisattva with Lotus Aureole Kashmir, 6th century AD A powerful schist figure of a bodhisattva, possibly bodhisattva Maitreya, standing on a rectangular base with lotus-flower aureole behind, wearing a dhoti, and artfully draped scarves, sumptuous necklaces and other jewellery decorating his nude upper body, carefully dressed and bejewelled hair with curls above the temples, curls to...
Preis: 3.000 £ - 4.000 £
ca. 3.856 $ - 5.142 $
Datum: 01.09.2020 - 06.09.2020
LotSearch ausprobieren
Testen Sie LotSearch und seine Premium-Features 7 Tage - ohne Kosten!
Auktionssuche und Bieten
Preisdatenbank und Analysen
Individuelle automatische Suchaufträge